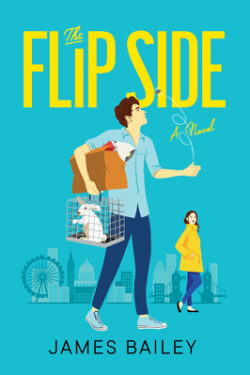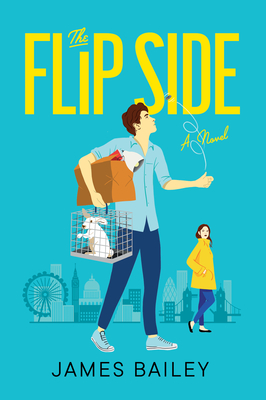 Author

James Bailey

Release Date

November 17, 2020

Publisher

William Morrow

ISBN/ASIN

9780063019393/B084VRXW48

Our Rating

Reviewed by

Michele Rioli
Our Review
Can you live life by the toss of a coin? Josh finds out in THE FLIP SIDE, a whimsical, comical, and charming novel. Josh, a handsome fella who is a hotel employee, plans a lavish proposal to his girlfriend on New Year's Eve. But, she says no and his life goes to pieces. Josh loses his job and moves in with his parents. Since his life choices have been dreadful, he proposes to let a coin toss decide his fate for the next whole year. Is this clever or crazy?
Josh's dating life is in shambles. Will the coin steer him right when it comes to dating and finding true love? He cherishes his time spent with friends and they offer plenty of ideas at dating and nothing pans out. However, while at a marathon with his friends, he meets a beautiful girl who he clicks with immediately. Then in the blink of an eye she vanishes. With little to go on Josh sets out to find his true love. Will he find her with the help of his coin?
Come on a journey of self-analysis and adventure in THE FLIP SIDE. A heartbroken guy whose life is in the gutter makes decisions based on the toss of a coin. From dating woes, trivia nights with his friends, heartbreak, insecurities, unemployment, and dealing with life's problems, Josh wonders what his future holds. The author does an excellent job building up the suspense on Josh's hunt for the lovely lady he meets on a whim. I hooted with laughter at his group of J-named trivia friends and the moments in the pub. It is so funny! This is a great romantic comedy with an unexpected twist. THE FLIP SIDE shines with hilarious scenarios and sparkles like champagne!