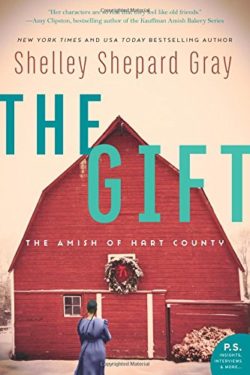 Author

Shelley Shepard Gray

Release Date

November 7, 2017

Publisher

Avon

ISBN/ASIN

9780062469144

Our Rating

Reviewed by

Diana S
Our Review
The Schwartz family are in their new farmhouse for Christmas. Moving to Hart County in Kentucky is a dream come true.
When Susanna Schwartz is driving home one evening in the snow, she hears gunshots. Thinking they are hunters, she doesn't pay much attention. When shots get too close and make her horse bolt, then her carriage overturns in the ditch, she knows someone is shooting at her. After she gets out of the hospital and goes to church with her sister Amanda, she finds a lot of people think that her family stole the farm from the Vance family. The sale was in the paper so there is no deception.
Neil Vance is the man who found Susanna that dark night after the wreck, laying on the shoulder. He didn't know who she was until later at church when she thanked him for his help. When he realizes she is part of the family who live in his old house now, he says some hateful things to her. Neil's friend Dale told him he should be ashamed for what he said. Neil asks for Susanna's forgiveness and they become friends.
No one believes Susanna heard shots the night of her wreck, but when her little sister falls through a bridge where the boards have been sawed partially through, and other things start happening to the family, then questions need to be answered.
This story is centered on the happenings of a small town directed at the new family. I love reading books by Shelley Shepard Gray because they are heartwarming and I will read more in the future.