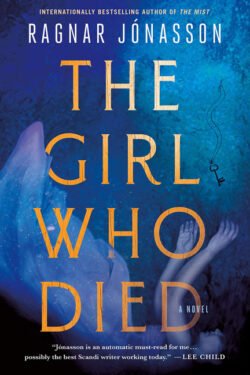 Author

Ragnar Jónasson

Release Date

May 4, 2021

Publisher

Minotaur Books

ISBN/ASIN

‎B08FZ9DDG1

Our Rating

Reviewed by

book lover
Our Review
THE GIRL WHO DIED by Ragnar Jónassonis a thriller set in the isolated village of Skálar in Iceland. 
Una wants nothing more than to teach, but she has been unable to secure steady employment in Reykjavík. With money tight and her love life nonexistent, she decides to take a teaching position in the remote fishing town of Skálar where she will be teaching two children, as only ten people live in the entire village.
Her first night there, she meets Thór and feels an immediate attraction to him, but he keeps her at arm's length. Una keeps seeing the ghost of the little girl that died seventy years earlier. Then one of her students dies unexpectedly, and the villagers shut her out. Frightened and alone, she doesn't know who she can trust as she searches for answers to her student's death. Her relationship to Thór is a slow build, and at times it's difficult to tell if he's as into her as she is to him.
THE GIRL WHO DIED kept me turning the pages, and I really enjoyed it, but I felt like there were several threads at the end that were left hanging, which is why I gave it a four instead of a five.