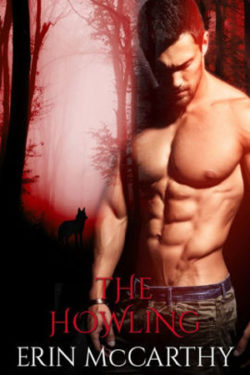 Author

Erin McCarthy

Release Date

June 26, 2018

Publisher

Kensington

ISBN/ASIN

9781496722966

Our Rating

Reviewed by

SJ
Our Review
THE HOWLING by Erin McCarthy is a paranormal, erotic novella that's entertaining for a fun, quick read.
Liv Lugaru keeps having nightmares about wolves chasing her. She wonders if it's her pending nuptials to the man who doesn't quite make her heart race. But it's not his fault; his brother, Sebastian, her once true love, left her six months ago, and she's been dealing with the fallout of his thievery and lies ever since. 
But all is not as it seems, and as the moon waxes, Liv learns who she really is and why Sebastian left…and why he's come back.
McCarthy writes hot scenes, and the passion is evident between the leads. The story is fun but not all that deep, the action fast and the between-the-sheets moments intense. For an exciting if short paranormal romance, pick up THE HOWLING. It's well worth the read.