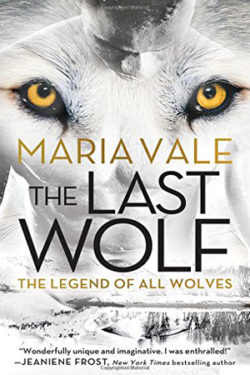 Author

Maria Vale

Release Date

February 6, 2018

Publisher

Sourcebooks

ISBN/ASIN

978-1492661870

Our Rating

Reviewed by

SJ
Our Review
Debut author Maria Vale weaves a lyrical, at times haunting paranormal story about werewolves living in today's world. This is not a light, frothy read, but a deep, dense, dark tale of love, loss, and sacrifice.
Silver Nilsdottir has little chance for a decent life living at the bottom of her pack's social structure. Her only chance is to mate, with hope for a spot into the pack as more than her alphas' slave. When a wounded stranger arrives, he might just be her salvation…or the end of everything she knows.
Tiberius Leveraux is more than he seems. The mystery surrounding him grows, as does his connection with the wild Silver. But just when they seem to be building a deeper bond, secrets rise and threaten the pack–and Silver–leaving Tiberius with no way out but to destroy his past and any hope for a future with his mate.
Vale's treatment of werewolves is decidedly different, a fresh take on the paranormal genre. She writes with care, and her lush, descriptive narrative serves to flesh out the characters, giving them added dimension. 
Nothing is easy or glossed over in Vale's world, and the nuances in pack logic and wisdom make the story that much richer. A definite addition to any fantasy or paranormal romance lover's shelf. 
I look forward to the next in Maria Vale's THE LEGEND OF ALL WOLVES series, A WOLF APART.