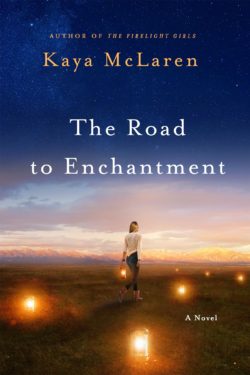 Author

Kaya McLaren

Release Date

January 31, 2017

Publisher

St. Martin's

ISBN/ASIN

9781250058225

Our Rating

Reviewed by

Diana S
Our Review
When Willow was a young girl, her mother packed them up and left Washington State for a place in New Mexico. Having to leave all her family and friends behind was difficult for her. Living in the country close to an Apache reservation is a big change for them both. Willow is devastated, but her mom believes in their new life so she starts a winery and goat ranch. Willow just waits for the day she is old enough to leave on her own.
Willow is a cello player and has been living in LA employed as a studio musician. As things seem to happen in threes, Willow is notified about her mother's death, her boyfriend dumps her and she discovers she is pregnant. Going back to New Mexico is not something she wants to do, but Willow knows she must take care of her mother's affairs.
The De Vine Winery and Goat Ranch is all Willow has left, even if it is in dire financial straits and has unmanageable back taxes. Willow is amazed to find that going home is better than she imagined. Her Apache best friend, Darrel, along with the rest of the community feel this is where she is supposed to be.
Willow is not sure what to do about her pregnancy or her mother's ranch. When some of her mother's friends help Willow sift through her mother's things, she finds plenty of bottled wine. When she sells some of the wine to pay the back taxes on the ranch, things start looking better. Will Willow be able to resolve her feelings about not belonging on the ranch and decide to keep her baby?
This is a coming of age story that encourages us to leave behind the past and learn to embrace the adventures of a simple day. Making life's choices is not always as easy as it seems. Kaya McLaren's humor and heart is evident in her work, THE ROAD TO ENCHANTMENT. I hope to read some more of her books.