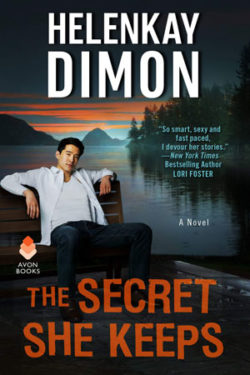 Author

Helenkay Dimon

Release Date

December 30, 2019

Publisher

Avon

ISBN/ASIN

978002892799

Our Rating

Reviewed by

BPoston
Our Review
Experiencing work burnout, Conner Rye heads to Whitaker Island to regroup, rest, and hopefully, get his health back. However, things don't really work out as he expects. His first night on the island results in someone breaking into his cabin and knocking him out. What is going on?
Maddie Rhine is hiding on the island. She operates the island answering service, which allows her to keep track of what is happening at all times. Maddie has been in hiding for a long time, but being on the island has allowed her to live a pretty normal life. 
Her first encounter with Conner doesn't go well, unfortunately. She saw what she thought was a burglar inside the cabin and accidentally (this is her story and she is sticking to it) whacks him upside the head, knocking him out. When she realizes Conner is supposed to be there, she feels awful but still tries to keep her distance from him.
Conner is intrigued with Maddie. He knows she's hiding something.  Mysterious people and dangerous events begin appearing on the island, which makes Maddie believe she has been found. Conner is trying to figure out what's scaring her, but she doesn't make things easy. She's afraid her past is catching up with her. Will she trust Conner with the truth, and together, can they figure out what's happening and keep each other safe?
THE SECRETS SHE KEEPS by Helenkay Dimon is a terrific read. It's the second book that takes place on Whitaker Island, which is filled with fun and quirky characters making it a captivating novel of romantic suspense.
Recommended Read