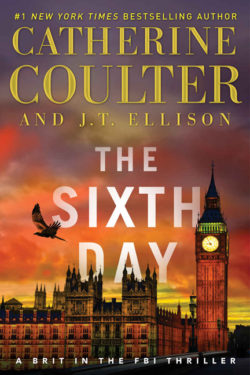 Release Date

April 10, 2018

Publisher

Gallery Books

ISBN/ASIN

B075RRJCYW

Our Rating

Reviewed by

Kathy Coatney
Our Review
THE SIXTH DAY has both pluses and minuses to keep the reader engaged. The book had an incredibly slow start. It was almost page 100 before I really got into the book. After that, there was plenty of action that I enjoyed and kept me turning pages.
I had several problems with the story. The jumping between the past and present really slowed it down. I also found it very confusing the way the authors moved between characters, frequently on the same page. Many times I wasn't sure who was speaking.
With that said, after I got into the story, I really enjoyed the intrigue and the characters. I would have given it much higher marks if the pacing had been better, because I really liked the premise.