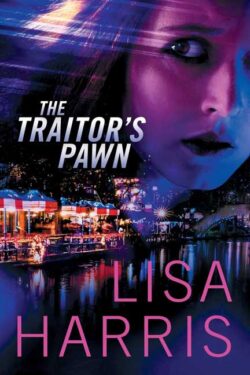 Author

Lisa Harris

Release Date

March 31, 2020

Publisher

Revell

ISBN/ASIN

B07VNHD639

Our Rating

Reviewed by

book lover
Our Review
THE TRAITOR'S PAWN is a Christian romantic suspense by Lisa Harris. This is the first book I've read by this author, and it was a fast-paced suspense with a friends-to-lovers romance.
Aubry (Bree) Grayson is a detective in Houston, Texas. She suddenly finds herself witness to the shooting of her longtime friend and the victim of a kidnapping. She manages to escape and meets up with her old childhood friend, FBI agent Jack Shannon. The two team up to stop an espionage ring that is after Bree to use as leverage against her estranged father, who has been selling secrets to China and Russia. 
As they work to bring in her father and solve the case, they are drawn back together and discover they still have feelings for each other. This is a page-turner that will keep you up reading late at night wondering if they survive and if they find each other again! It has a satisfying happily-ever-after.