Under the Northern Lights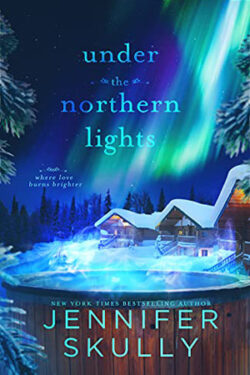 Author

Jennifer Skully

Release Date

October 20, 2021

Publisher

Redwood Valley Publishing

ISBN/ASIN

B09CB6GQ15

Our Rating

Reviewed by

book lover
Our Review
UNDER THE NORTHERN LIGHTS by Jennifer Skully is book 4 in the Once Again series.
Gina Maxwell suddenly finds herself a widow at 60—lonely, angry at her husband for dying and ending all their future plans.
Christmas shopping in San Francisco, she's nearly run over by a bus when Blake Dunnell saves her. The to-die-for silver fox is single, a Pulitzer Prize winning photographer, world traveler, and after just a few dates, he invites her to Norway to see the northern lights.
Against protests from friends and family, she leaves Christmas Day with Blake and has the trip of a lifetime. But the question that haunts her is, will Blake be there for the long haul?
UNDER THE NORTHERN LIGHTS is a real page turner and kept me up late because I had to finish it. And I loved, loved, loved the ending. It was perfect in every way!