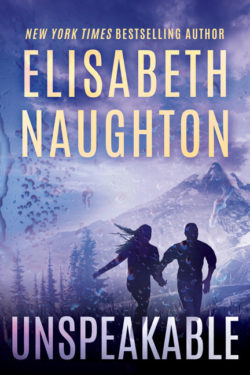 Author

Elisabeth Naughton

Release Date

November 20, 2018

Publisher

Montlake Romance

ISBN/ASIN

9781503904903

Our Rating

Reviewed by

Raonaid
Our Review
Russell "Rusty" McClane is the adopted son of two doctors. He considers himself the family's black sheep due to his inability to let go of his past. When the authorities suspect him in an underage girl's disappearance, Rusty tries to keep his nocturnal activities from his family members. If that's not enough, his lawyer's legal investigator sticks her nose in Rusty's business next. He finds himself working alongside the sexy yet assertive woman to bring down The Plague. Can Rusty let go of his troubled past for good? Or will The Plague destroy him?
Harper Blake works as a litigation investigator for a lawyer firm. She is assigned to the McClane case. Harper intends to ferret out everything Rusty knows about the missing girl. However, her investigation takes an unexpected turn when she uncovers the brooding man's extracurricular activities. Harper believes Rusty may be her ticket back on the Portland Police Department. She first needs to convince him to help expose The Plague's masterminds. Can Harper and Rusty bring down The Plague? Or will they become another victim?
Rusty is a tormented knight in tarnished armor. I empathize with Rusty's anguish over not being able to move beyond his tormented past. He wants to, yet he has yet to find the right incentive until Harper. I like how her presence helps Rusty realize he cannot continue with his reckless endeavors. But what I love about Rusty is how unthreatened he is by Blake's assertive nature. He respects and admires that aspect about her, even though it scares him on occasion.
Harper is no stranger to the hardships a woman faces in a male-dominated profession. I admire how she endured the chauvinism and made the best out of a career-ending situation. She refused to let it destroy her sense of self. But what I adore about Harper is her ability to stand her ground against Rusty. She remains there for him despite his cankerous objections, not allowing him to wallow in his dark emotions alone.
UNSPEAKABLE is book four in Elisabeth Naughton's romantic-suspense series, DEADLY SECRETS. The story can stand alone; however, to understand the McClane family dynamics, it is better to read the three prior books. I like how couples from the previous books make intermittent appearances throughout the story.
UNSPEAKABLE is suspenseful tale of two emotionally-wounded people discovering they are worthy of love. I wonder if the author plans to write a story for Thomas McClane. I hope this is not the end of the McClanes because I love the family's sense of solidarity. They remain a solid unit no matter what roadblocks fate throws their way. Elisabeth Naughton's ability to write such in-depth familial bonds instills faith that family values still exist.