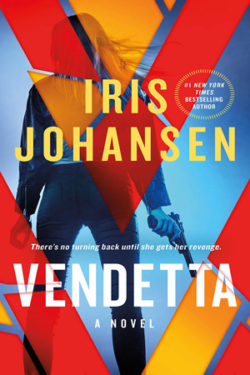 Author

Iris Johansen

Release Date

October 23, 2018

Publisher

St. Martin's Press

ISBN/ASIN

B079DW754L

Our Rating

Reviewed by

BPoston
Our Review
The title of this book is what this story is truly about. Carl Veneble, head of the CIA task force on terrorism, spent his life hunting monsters who would seek to destroy anyone or anything that stood in the way of seeking power. Hunting these monsters cost him everything he valued in his life, especially his daughter, Rachel.
Dr. Rachel Veneble is a brilliant physician who has dedicated herself to helping others.  In particular, she spent many years learning the healing powers of plants,which are normally not used in western medicine. She also learned how dangerous these plants can be. Her relationship with her father is not the best, but when she learns he has stolen a formula she created, and it resulted in the death of the man he has been hunting for years, she cuts off communication from him and uses her skills to help others in the world with no access to modern medicine.
When Carl Veneble is mortally injured, he asks his colleague, Jude Brandon, to find his daughter and keep her safe. The son of the terrorist he killed has discovered Rachel created the poison used in the death of his father, and he now has a vendetta to get even with her and anyone else who was involved in his father's death.  
VENDETTA is a fast-paced, action-filled book. It is complicated and keeps your mind spinning.  Who are the good guys, and are they really all good? The characters are intriguing, and I found myself not able to put the book down until I reached the end. I had to know what was going to happen. Iris Johansen is an amazing writer who always takes the reader on a wild ride.   
Recommended Read