When it Falls Apart (The D'Angelos)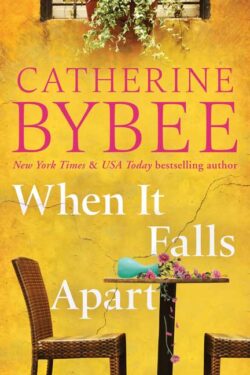 Author

Catherine Bybee

Release Date

June 21, 2022

Publisher

Montlake

ISBN/ASIN

9781542034869

Our Rating

Reviewed by

Jo
Our Review
WHEN IT FALLS APART is the first book in The D'Angelos series. I was drawn in from the very first page, unable to put the book down until the last. The author did a terrific job of making the characters seem real—a few of which I really didn't like!
Mainly set in San Diego, the locations, the scenery, and the beautiful weather are wonderfully described. When Brooke and Luca unexpectedly meet in his family's restaurant, little does he know what his kindness will lead to. There is an instant attraction, but neither will initially own up to it. But when they do, look out!
Brooke's dad has to make peace with where life has taken him: both where he lives and his health issues. He should be appreciative that Brooke drops everything and always comes to his rescue since he never came to hers when she was growing up. Her ex-boyfriend doesn't like the fact that her dad comes first, and feels the older man's behavior is selfish no matter what Brooke is dealing with. Luca is so different from her ex and she can't believe she put up with his behavior for so long. In addition, her best friend is always there for her, and I loved their friendship.
I liked the family dynamics of the D'Angelos as well as how all of the neighborhood of Little Italy is there for one another. Brooke soon feels embraced by all. Luca's daughter is a wonderful addition to the story, and I love how she and Brooke bond. His ex-wife is very unlikable. I'm so glad that the D'Angelos and Brooke are always there to make things better for their family unit. There's romance and a terrific love story along with rich family interactions–all of which make for an enjoyable story. The next book in the series is coming soon. I look forward to reading BE YOUR EVERYTHING, which is Chloe's story.