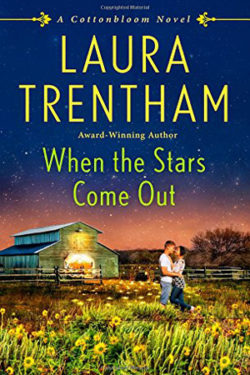 Author

Laura Trentham

Release Date

January 30, 2018

Publisher

St. Martin's

ISBN/ASIN

9781250131287

Our Rating

Reviewed by

Diana S
Our Review
Willa Brown has been hiding from her past for the last few years of her life. She ends up in Cottonbloom, working at the Abbot brothers' garage. She grew up working with her father in his garage, so she knows her way around. The brothers are impressed with her skills. Willa has never known comfort and safety like she has at this job. She avoids becoming attached because she may need to run again, but she has a crush on Jackson Abbot that leaves her confused.
Jackson Abbot has a meaningful relationship with his tricked-out Mustang, so he never spends that much time looking for women. He finds a connection between him and Willa, but knows she is hiding things from him. She doesn't want to mess up her good job by hooking up with one of her bosses. Jackson doesn't figure on mixing his private life with his personnel.
Three of the four Abbots are content with their life as owners and mechanics in the garage. The fourth brother wants to sell out his share, but the brothers can't afford it. Not knowing what the brother is going to do with his share places the boys in limbo. Willa can't decide to run or stay.
This novel is filled with poor choices, bad judgement and family struggles. Laura Trentham is a new-to-me author who has a way of presenting her characters that makes me curious about the outcome. Add an ornery dog to the mix and it all fits together in an entertaining story.