Wild Love (Forever Adirondacks)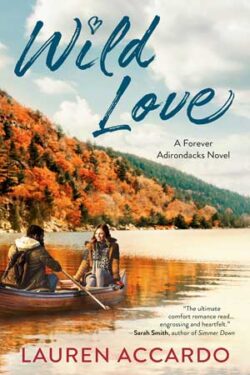 Author

Lauren Accardo

Release Date

May 25, 2021

Publisher

Berkley

ISBN/ASIN

9780593200292

Our Rating

Reviewed by

Jo
Our Review
WILD LOVE is the first book in the FOREVER ADIRONDACKS series and the debut novel by Lauren Accardo. I look forward to reading more in this series as well as more of her books.   
When Sydney runs to her mother in the Adirondacks after catching her cheating boyfriend in their New York City apartment, things don't go exactly as planned. She and her mother have always had their differences, but her longer than expected stay opens her eyes to why her mother did some of the things she did. 
Sydney decides to help her mom resuscitate her bookstore that's on the verge of being closed. When her ideas pan out better than expected, it's like Sydney is reinventing herself as well as the bookstore. She's making friends and becoming part of the community. If only her ex would stop trying to contact her.
Sydney and Sam, a mechanic in town, share some definite sparks, and it seems like Sydney might be starting a new romance. They both have a lot of baggage, but Sydney's excessive drinking might be the one thing they can't overcome.
The vivid descriptions of the small town and small town life really add to the story, in addition to wonderful characters that bring the story to life. The bookstore, and especially the romance books, play a major role in the plot. An uplifting romance with a colorful and gorgeous cover.