Candace Camp is a New York Times bestselling author of over sixty novels of contemporary and historical romance. She grew up in Texas in a newspaper family, which explains her love of writing, but she earned a law degree and practiced law before making the decision to write full-time. She has received several writing awards, including the RT Book Reviews Lifetime Achievement Award for Western Romances. Visit her at:
A fan-favorite series returns. . .The Mad Morelands
From the heir Theo, who travels the world seeking adventure, to the ghost-hunting youngest daughter, Olivia, the eccentric Duke of Broughton's family simply does not act as aristocrats should. The 'mad Morelands are outspoken and unconventional. Odd things happen whenever they're around. And falling in love with one of them is always dangerous…
Book 1:  Mesmerized
Book 2:  Beyond Compare
Book 3:  Winterset
Book 4:  An Unexpected Pleasure
Book 5: His Sinful Touch
Book 6: His Wicked Charm
---
Mesmerized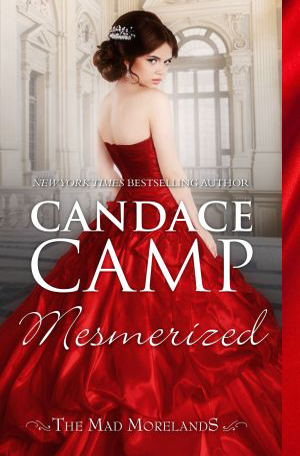 Olivia Moreland has dedicated herself to exposing fraudulent mediums who prey on grief-stricken relatives. So when Stephen St. Leger hires her to investigate an alleged psychic, she accepts the job despite her dislike of the man.  Olivia is certain that 'Madame Valenskaya' is a fraud, but she cannot deny  the ominous feeling she has within the walls of Lord St. Leger's ancient estate—and the intimately familiar connection she has with Stephen himself. As Olivia and Stephen struggle to discover the truth about his ancestral home, their attraction deepens into something far more. But is love enough to overcome an ancient evil?
Beyond Compare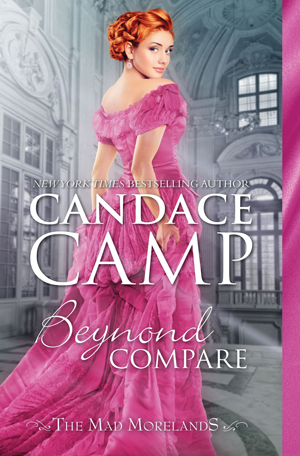 Rafe McIntyre's charm hides a bitter past, and he is cynically sure that he will never fall in love…until he meets the red-haired Kyria Moreland, a woman beautiful enough to be nicknamed "The Goddess" and unconventional enough to keep London gossiping. When Kyria receives a strange package under mysterious circumstances, Rafe knows she is in danger. Together they must solve the riddle of a legendary antiquity before it is stolen by someone willing to commit murder in order to claim its secrets. As their quest takes them from opium dens to glittering London balls, their passion for each other grows. And when a madman abducts Kyria, Rafe realizes that his love for her is the true treasure, and he will do anything to get her back.
Winterset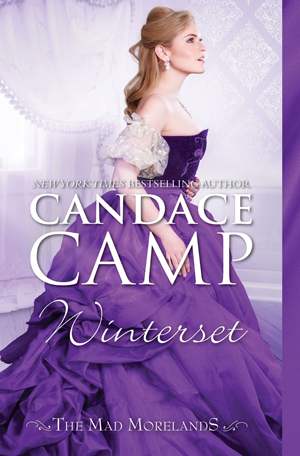 When Anna Holcombe inexplicably refused his proposal, Reed Moreland left  Winterset, the eerily beautiful mansion that was the backdrop to their romance. But when Reed begins having troubling dreams about Anna in danger, he puts his heartbreak and bitterness aside and returns, determined to protect the woman he cannot stop loving. Once again passion flares between them, but the murder of a servant girl draws them deep into the foreboding, deadly legends of Winterset…and a destiny neither Anna nor Reed can escape.
An Unexpected Pleasure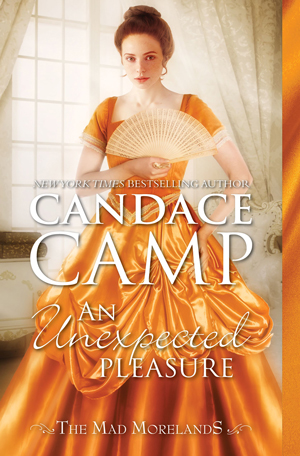 American journalist Megan Mulcahey is certain that Theo Moreland, the Marquess of Raine, killed her brother and she intends to prove it.  But when she infiltrates the Moreland household, posing as a governess to his irrepressible younger brothers, she finds herself intensely drawn to the handsome British adventurer. Instead of answers, she discovers more questions: What happened to the treasure the two men found in South America? How could this dark-haired stranger be the man she met in a dream years ago? And, most of all, what is she to do when she finds herself falling in love with the man she has sworn to ruin?
His Sinful Touch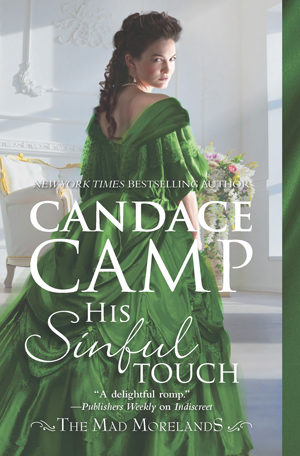 Alex meets a beautiful stranger who needs his help with a mystery… discovering her own identity. Can his special Moreland "gift" uncover her past and will what they find lead to heartbreak or love?
His Wicked Charm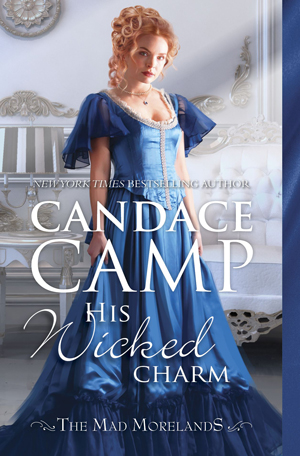 Coming March 27, 2018: When danger threatens the Moreland family, Con sets out to stop it, even though it means working with a woman who rejected him in the past. The oh-so-proper Lilah Holcutt is the sort of woman he wouldn't think of marrying. . .by how can he keep his wayward heart from leading him astray?
Don't miss The Mad Morelands