I call small town Nebraska in the heart of the Midwest, habitat to cornfields and combines, my home.  In an old house, in the family for generations, my husband looks on while I sit and write. 
My four grown children visit often and the grandkids cause beautiful havoc. 
All my life, I paid attention to things around me, stories from my parents, friends, grandparents and great-grandparents, and one day I compiled those stories and wrote a book.  It was Travis Pass, the first book that started a wave of ideas and the story characters just keep pestering me so I continue to write all the time, work when necessary and vacation as much as possible. 
As more of a listener, I didn't fully understand the way of the writing world.  Once I began my writing career, I learned author mechanics, website building and marketing requirements plus scores of other things I was clueless about until I took that first page turning step.  Now, fifteen years after my first book published, I've got fourteen under my belt, one more almost finished and an idea on the next.  Because I like to devote all my creative attention to characters I'm working on, and I have a real job that I'm quite happy with, I only write one story at a time. 
Visit me http://annettesnyder.atspace.com to find out more plus what I'm working on now.  There you'll also find contact information, events, purchasing details and a link to my successful blog, 50 Authors from 50 States.  
Here's more links to me:
Website: http://annettesnyder.atspace.com
Blog: https://annettesnyder.blogspot.com
Facebook: https://www.facebook.com/AnnetteSnyderBooks
Twitter:  https://twitter.com/AuthorAnnSnyder @AuthorAnnSnyder
Google+: https://plus.google.com/u/0/118402848779871926900
---
Viveka's War 3-Novel Series:
Based on real life events and true stories my grandmothers told me, My Viveka's War Series is set during the WWII years. 
These three novels depict the lives of the women who stayed home and survived during those turbulent wartime years.  I was so lucky to have my grandmothers, Grammie and Grandma Tubs, around not only when I was writing this series but way into my 50's and their 90's.  I'd just pick up the phone and call them with questions about The Great Depression, war rations or even what people did for lunch at work when Food Trucks didn't exist.  They were a wealth of real-life information.  I miss them every single day. 
(This picture is, though the quality isn't great, from left to right, Grandma Tubs and Grammie as I'm showing them my website.  It's the only picture I have of all of us together.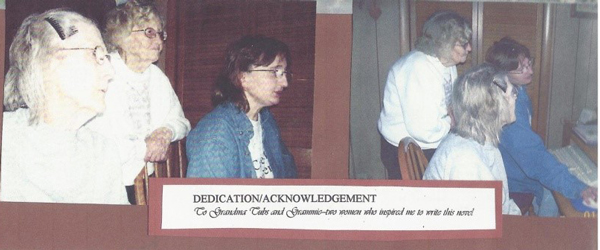 ♥
A Few Reviews and Awards for Viveka's War:
…gives the reader an excellent glimpse into the morals of society, the quest for material gain-4 Books LASR
LRM Golden Rose Runner-Up Winner-2012
Fans of romance will cherish Viveka's War. 5 Stars-ReviewYourBook.com
Books and blurbs and links: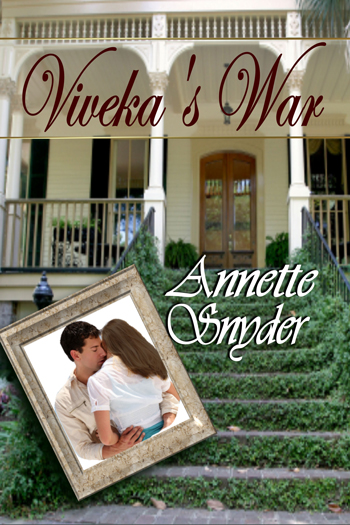 Viveka's War
Spanning from the Depression years to the beginning of the sixties, this story follows struggles of a woman as she builds a life of independence.
Raised under the duress of the Depression years, Viveka learns life is a series of survival choices and, as she becomes an adult, travels the path she feels best to build a grounded life in the Midwest for herself and her children.
Dealing with remnants of childhood poverty, struggling with a troubled WWII veteran husband, and becoming mother of two builds on Viveka's strengths that later assist her fight for rights as a parent wishing to adopt an orphan.
Buy Here:
https://www.simonandschuster.com/books/Vivekas-War/Annette-Snyder/9781603134392
and
https://whiskeycreekpress.com/book/896/viveka-s-war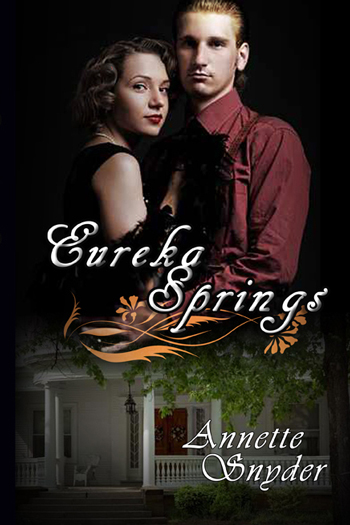 Eureka Springs
Beginning life in a new direction is harder than Ruth realizes when hidden secrets surface.  With a past exposed, she must learn to move forward from past mistakes or to live under a lie.
John loved one woman.  Tragedy, and an affair uncovered, forces a new direction in his life.   He struggles to rise above a tangled life and let his heart trust again.  
Buy Here:
https://whiskeycreekpress.com/author/244/annette-snyder
and
https://www.simonandschuster.com/books/Eureka-Springs/Annette-Snyder/9781603137133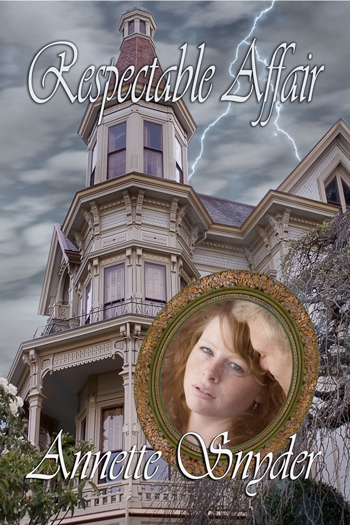 Respectable Affair
Between Virginia's  terrible history with men and Nolan's upheld honor toward his institutionalized wife, no one in town openly faulted the pair for banding together to raise Nolan's son.  If they acted on feelings more than friendship, would the small community be truly accepting?  
The choice to put a child's welfare before theirs is harder than either of them imagined.
Buy Here:
https://www.simonandschuster.com/books/Respectable-Affair/Annette-Snyder/9781611602012
and
https://whiskeycreekpress.com/author/244/annette-snyder