A Royal Christmas Fairy Tale by Karen Schaler
Comments Off

on A Royal Christmas Fairy Tale by Karen Schaler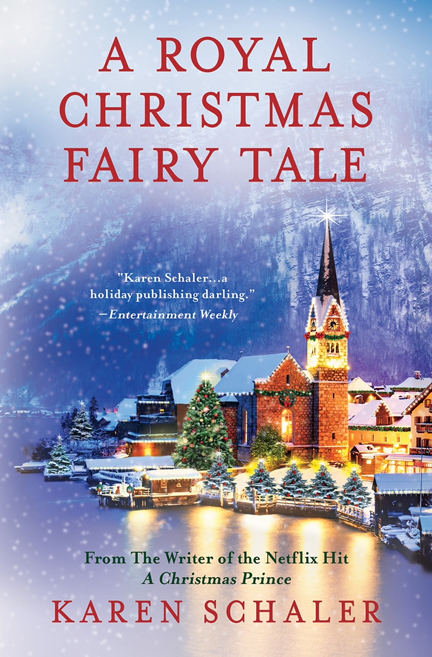 Writer of the Netflix hit A Christmas Prince brings more holiday humor, heart, and hope with her next royal rom-com A Royal Christmas Fairy Tale
If you'd told me when I was working as an embedded television war correspondent that I'd be someday writing fictional love stories about royal families I would have thought you were nuts.
But life has a funny way of taking you on a journey to places you never planned but were always meant to be.
---
If you'd told me when I was working as an embedded television war correspondent that I'd be someday writing fictional love stories about royal families I would have thought you were nuts.
But life has a funny way of taking you on a journey to places you never planned but were always meant to be. 
After writing Netflix's first original Christmas movie A Christmas Prince I went on to write five more uplifting, feel-good Christmas movies and five holiday novels in the last few years. I couldn't be more grateful for this storytelling opportunity.
They say write what you know so my latest novel A Royal Christmas Fairy Tale, released October 5th, 2021, is loosely inspired by life as an award-winning journalist. It's also inspired by Prince William and Prince Harry, more on that coming up!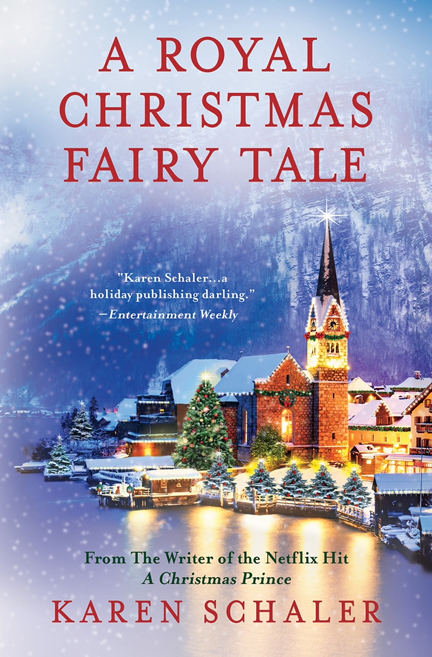 Here is what A Royal Christmas Fairy Tale is all about…
A charming Christmas village, a storybook castle, a royal ball, and a gorgeous prince are the last things New York City reporter Kaylie Karlyle expects to find on her holiday freelance assignment to Europe. But when the family she's interviewing turns out to be the royal family of Tolvania, Kaylie has a meltdown when the quirky queen wants her to write a Christmas fairy tale for the spunky, young princess. Kaylie must battle the princess's father, who doesn't trust the media, and her own insecurities about writing anything beyond the news.
To spark inspiration for the fairy tale, the queen recruits the prickly Prince Alexander to show Kaylie the family's most spectacular royal holiday traditions. And sparks definitely fly when the only thing Kaylie and the prince agree on is that they're both more "bah humbug" than "ho, ho, ho."
But somewhere between sleigh rides and snow angels, merrymaking and mistletoe, upside-down Christmas trees, and a legendary Christmas crown, Kaylie and the prince open their hearts to Christmas and start believing in themselves and each other. It's a real-life fairy tale in the making until Kaylie discovers a secret about a royal Christmas heirloom that jeopardizes everyone's happily ever after. Can the magic of the season save this holiday happy ending?  
Bonus Content: Includes delicious royal Christmas recipes and holiday activities.
A Royal Christmas Fairy Tale is an uplifting, sparkling holiday romance, filled with heart and hope that will appeal to fans of Debbie Macomber, Jenny Hale, Susan Mallery, and RaeAnne Thayne.

Publishers Weekly calls A Royal Christmas Fairy Tale a "sweet Christmas charmer…Royal family enthusiasts and fans of wholesome romance will embrace this enjoyable love story." You can read the full review HERE.
So, how does Prince William and Prince Harry fit into all of this? In addition to writing novels and movies in 2008, I wrote my first book, non-fiction, called Travel Therapy: Where Do You Need to Go?  It features the most inspiring and empowering trips you can take based on what you're going through in life. I also created and still host the Travel Therapy TV show and individual Travel Therapy TV segments that air nationally on top shows on ABC, NBC, CBS, CNN, and FOX. I've traveled to more than 68 countries and when people ask me where I live, I always joke that it's wherever I put my suitcase.
While doing my Travel Therapy show UK tourism invited me to come to Wales to do a positive travel feature on where Prince William and Kate used to live. The idea was to help promote tourism where visitors could walk in the footsteps of royalty. While I was filming I found the community where Will and Kate once lived very suspicious of any media and very protective of the entire royal family, and for good reason.
This, along with all that has happened these last few years with the royal family was on my mind as I created A Royal Christmas Fairy Tale. My completely fictional story is all about putting family first and making the time for the people who matter most. It's about forgiveness and opening your heart to love and about being able to pivot and to have the courage to go in a new direction if it means finding happiness and following your heart.
As a writer, my goal is to always try and reach as many people as possible with my stories. I love doing live events and meeting my readers and movie watchers, but the traditional way of doing things all changed when the pandemic hit. More than ever I knew people still needed an escape, some kind of happiness in all the hardship, and that's why I was so grateful to start doing some special programs and free uplifting virtual events with ThriftBooks  to help share some Christmas cheer.
The world's largest online independent seller of used books and new releases, ThriftBooks is also all about finding new ways to reach readers and give back. I also love ThriftBooks' history and commitment to supporting libraries, as libraries are such an important part of my family history as well.  
The ThriftBooks team has been so much fun to work with. We have some really fun, festive events coming up so with lots of giveaways, like autographed copies of my books and bookmarks and lots more Christmas goodies, plus some ThriftBooks gift cards so you can buy more books, the gift that keeps giving.
I was also very honored this year that the coveted Once Upon a Book Club, voted best book box by Oprah Magazine, selected A Royal Christmas Fairy Tale for its exclusive December Christmas box. This box features an autographed limited-edition hardcover of A Royal Christmas Fairy Tale and wrapped presents that you open as you read that are inspired by the story to help bring the book to life. I love this concept so much! While I can't do any spoiler alerts let me tell you the presents are amazing and one-hundred-percent Christmas tradition worthy! 
Right now, while I'm writing my next Christmas novel, and a summer beach read novel, and working on two more movies, I'm also embracing the Christmas spirit with my ongoing Christmas Camps.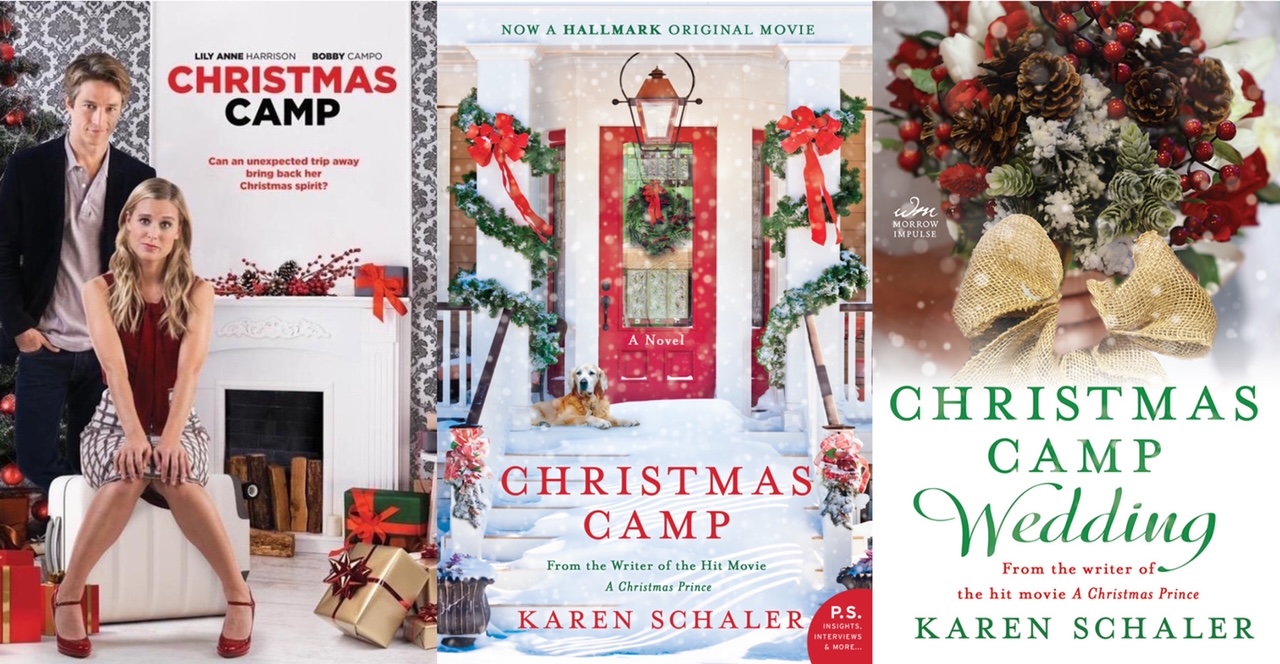 After I wrote the Hallmark original movie Christmas Camp, I also decided to write the books, Christmas Camp, and the novella sequel Christmas Camp Wedding. I quickly realized I really wanted to go to this fictional place I was writing about and decided to create a real-life Christmas Camp experience for grownups, bringing my movies and books to life.
With my Christmas Camps everyone is invited to come star in their own holiday movie! I hosted my first sold-out events with the fabulous Phoenician, a Luxury Collection Resort in Scottsdale, Arizona. Denise Seomin and her dedicated and talented Phoenician staff helped make our Christmas Camps truly magical. NBC's TODAY show even came to Christmas Camp! 
While I'm working on some new incredible Christmas Camp experiences that are coming up I'm also holding lots of virtual Christmas Camp events to reach as many libraries, bookstores, and book clubs as possible.  Anyone who needs some Christmas cheer can put in your request on my website at www.karenschaler.com. All the events are free and I do as many as I can before Christmas.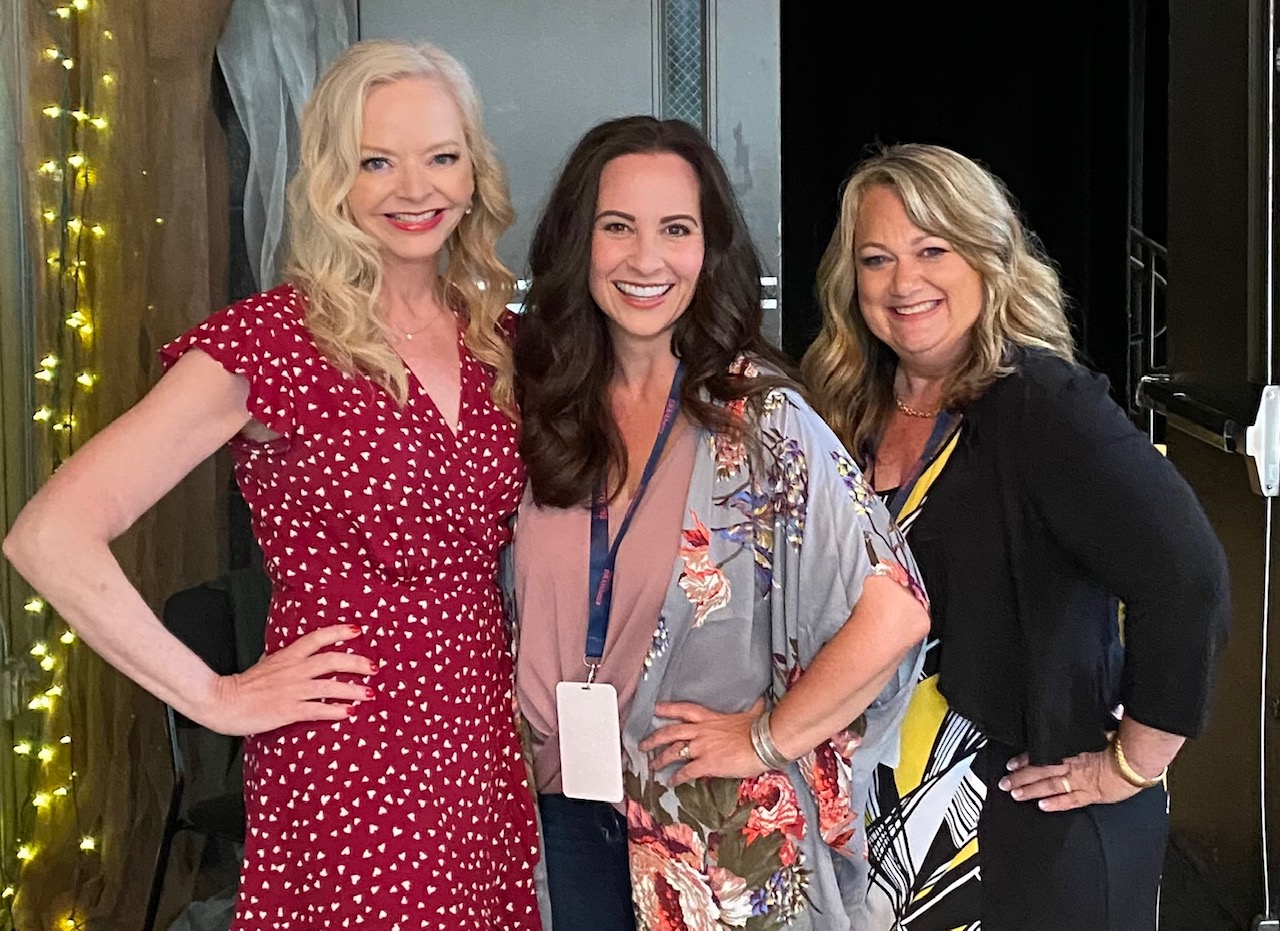 I also just did a wonderful Christmas Camp experience in Nashville celebrating Christmas in July as a part of a new incredible fan event called RomaDrama. ( link www.romadrama.com) Think Comic-Con for romance lovers where you can come and meet your favorite Hallmark, Lifetime, and Netflix actors from those holiday movies you love so much. I was also on the author and screenwriting panels and we got the best questions and shared what it's really like writing novels and movies. Another highlight, meeting the fabulous romance authors Jenny Hale and Nancy Naigle. They are as sweet as the bestselling novels they write.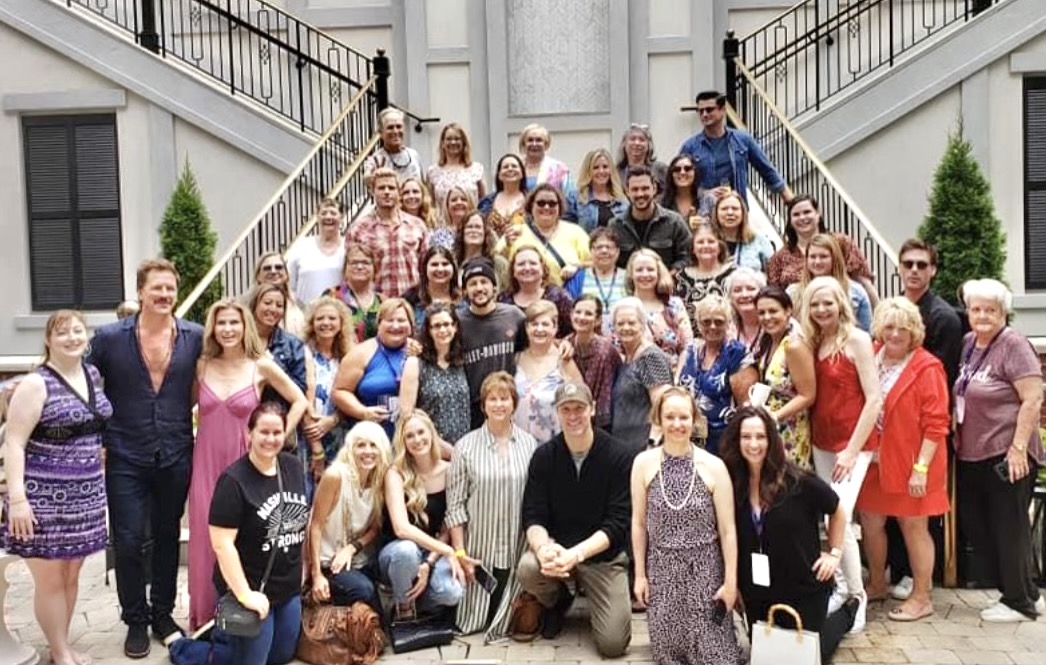 Don't worry if you missed Nashville because I'll also be at the next RomaDrama event January 7-9th in Palm Beach, Florida. We're going to have a blast so if you need to thaw out from all the freezing cold winter weather come to the beach and hang out with us! I'd love to see you there!
One thing I learned during this incredibly challenging last 18-months is that we really are all in this together and that together we can uplift and help each inspire each other. As a writer you spend so much time alone so I'm truly thankful to my new ThriftBooks, Once Upon a Book Club, and RomaDrama friends for uplifting and inspiring me and helping me reach as many people as possible to share my stories that hopefully bring some holiday happiness and hope.
I'm also thankful for connecting with everyone on social media. I've listed mine below and I hope to see you there. We're doing so many great Christmas giveaways coming up. Trust me, you don't want to miss this.
And if you can't wait, don't worry, I have a free gift for you right now! Until you can make it to one of my Christmas Camps you can download for free my Karen Schaler's DIY Christmas Camp Guide where new content is added all the time and includes some of my latest recipes and holiday activities from my movies and novels. Get your gift HERE.
If you have a chance to read A Royal Christmas Fairy Tale and I'd love to hear what you think on social media and in reviews, as reviews are so important to the success of a book.
Thank you for being on this journey with me.
Wishing you and your loved ones a healthy, happy, holiday season.
---
CONNECT WITH KAREN!
KAREN'S BOOKS!