Annabeth Albert's Tight Quarters
Comments Off

on Annabeth Albert's Tight Quarters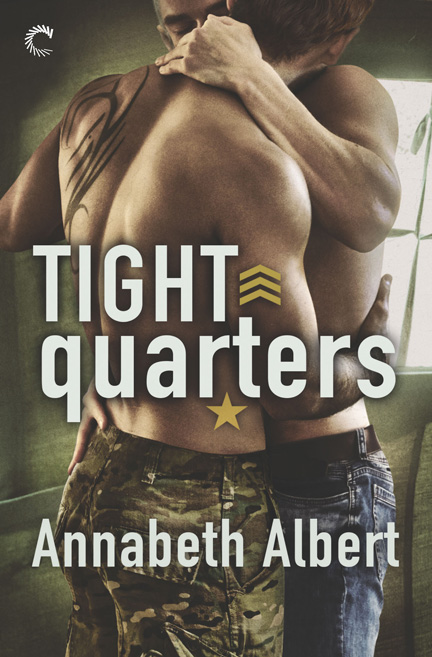 "Sexy, sweet and heartfelt, Annabeth Albert's Out of Uniform series is a fresh take on Navy SEALs that will delight and entertain romance readers."–Layla Reyne, author of the Agents Irish and Whisky series.   
In Annabeth Albert's TIGHT QUARTERS, Petty Officer Bacon, a navy SEAL and ace sharpshooter, has been on the front lines of more than his fair share of dangerous ops. Yet when a minor injury relegates him to the beta team, he's tasked with what may be his riskiest assignment yet: the silver fox journalist he's babysitting is the hottest, most charismatic man he's ever encountered.
---
Date Night Dinners
Hi! Thank you so much for having me today as I celebrate the release of TIGHT QUARTERS which is book six in my SEAL series, Out of Uniform, but stands alone quite well. Readers met Bacon the mysteriously named SEAL briefly in both WHEELS UP and SQUARED AWAY, and in this book, we meet his silver fox co-hero, a reporter named Spencer.  In the first part of the book, the two must work together for survival after they are unexpectedly trapped together. Later in the book, Spencer learns to enjoy taking care of Bacon, providing a safe space for him, and that's one of my favorite parts of the book. 
Spencer particularly enjoys introducing Bacon to new foods and experiences. This got me to thinking, what's the perfect date night meal for you? Is it steak on the grill? Soup? Pasta? Something you make ahead so you can focus on the romantic touches? Sweets? Something luxurious or a comfort food classic? When it's just you and a special friend (or even just you! Romance yourself!), what do you like best?
For me, I love making the other person happy, and I love presenting their favorites, maybe with a new spin. Like Mr. Annabeth loves curry, and I usually make chicken, but for a special night, I might do shrimp. And to me, no great special meal is complete without a show-stopping dessert of some  kind.  In TIGHT QUARTERS, Bacon isn't a fan of chocolate but loves cherry vanilla ice cream. I can totally see Spencer making him an upscale version homemade as a treat such as this recipe that I tested for you guys. 
I like this one, adapted from Carrie's Experimental Kitchen, because it doesn't have egg yolks so it's far easier to make than most. I use a Cuisinart Ice Cream maker.
Bacon's Cherry Vanilla Ice Cream
1 cup whole milk or half-and-half  (you can use lower-fat milk, but the taste won't be as silky)
1 cup superfine sugar (I tested this recipe twice, and using superfine sugar was essential to avoid any grittiness in the final ice cream. Do NOT use Sugar in the Raw or organic sugar here—it won't dissolve enough)
3 cups heavy cream
1 ½ tbs best quality vanilla—I use Simple Truth Organic.
2 heaping cups pitted and chopped black cherries. ( I used local dark cherries. Do not use Rainer or light cherries. Defrosted and drained frozen cherries can also work here.) 
Directions:
Whisk the sugar and milk together to dissolve sugar. Then add heavy cream and vanilla. The original recipe suggested adding the cherries at this point, but I had the best luck adding this mixture without cherries to the ice cream freezer bowl/maker, churning about 10 minutes until it's thick, then adding the cherries to the running machine to evenly distribute them and churning another 10 minutes or so until thick and creamy. Transfer to a covered bowl and place in the freezer for an hour or two before serving—the longer it stays in the freezer the harder it will get.
That's it! Easy Peasy! In the comments, tell us about your ideal date night dinner!! Thank you so much for having me!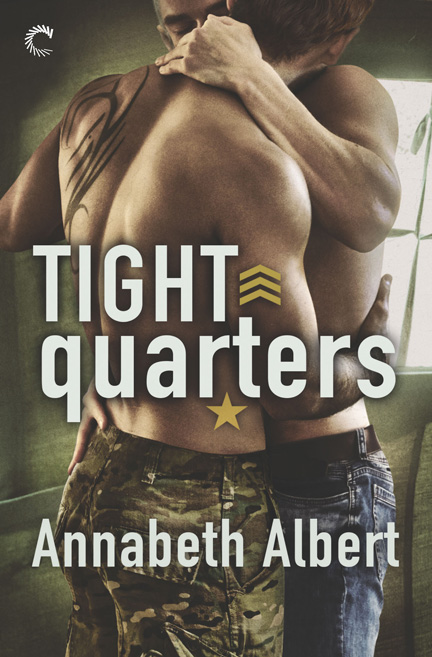 Petty Officer Bacon, a navy SEAL and ace sharpshooter, has been on the front lines of more than his fair share of dangerous ops. Yet when a minor injury relegates him to the beta team, he's tasked with what may be his riskiest assignment yet: the silver fox journalist he's babysitting is the hottest, most charismatic man he's ever encountered.
Award-winning journalist Spencer Bryant may have been named one of Pride magazine's most eligible bachelors of the year, but he's not looking to change his relationship status. He's a consummate professional who won't risk his ethics or impeccable reputation by getting involved with a source. Even a sexy-as-hell military man. But while Spencer can resist his physical attraction to Bacon, he has less control over his emotions—especially when the mission goes sideways and the two men are trapped alone.
Getting out of the jungle alive turns out to be easy compared to facing the truth about their feelings for one another back in the real world. And whether or not they can build a future is a different story altogether.
Buy Links: Amazon | Barnes and Noble | Kobo
Excerpt:
"Is something up with you and the reporter?" Curly demanded as they walked to the building where the LT and the rest of the leadership had a situation room for planning their strategy.
            "Nope. We were just talking." Bacon wasn't lying—they had been talking. And Curly sure as hell didn't need to know how close to rage-kissing Spencer he'd been. He'd been more pissed off than he'd been in years, and Spencer was a threat on so many levels, and yet somehow, he'd been turned on. It was fucked up, and the impulse to lean in and kiss the living daylights out of Spencer had been stupid and impulsive, things he tried hard not be anymore, and he needed to make sure it didn't happen again.
            "Good. We don't need any of us getting all buddy-buddy with the reporter, right?"
            "Yeah." Bacon hoped his reluctance didn't show in his tone. He wasn't overly friendly now, but there on the bluff, telling him about Jamie, he'd felt something more than animosity. And in a way, that had him madder now. He'd let his guard down, and he wasn't sure whether Spencer would take advantage or not.
            "I talked to Donaldson. He's going to try to can it with the wisecracks." Curly was slightly out of breath—he was probably even more bushed than Bacon felt. It had been a long ass forty-eight hours, and the night was muggy and smelled dank, like a basement full of plants.
             "Try isn't as good as will." Bacon frowned. "But thanks. And it's not just him, you know? On the plane, no one was stopping him."
            "It wasn't really offensive," Curly protested. "Just him running his mouth."
            "It was to me," Bacon said with a sigh. He hated that they needed to have this conversation. "I'm probably going to come out as pan to the team soon, and I need to know you've got my six, man. You staying silent when people are homophobic—even if it's just a joke—fucking hurts."
            "I'm sorry," Curly said quietly as they reached the building. "I'll try—will—do better. And you coming out, that's probably a good thing, yeah? That alone might silence some of it. And who knows whether someone else is also wondering whether or not to come out. Good role model and all that."
            "Yeah." Bacon really didn't want to be a diversity poster-child, but he also wasn't sure how much longer he could quietly seethe.
About the Author:
Annabeth Albert grew up sneaking romance novels under the bed covers. Now, she devours all subgenres of romance out in the open—no flashlights required! When she's not adding to her keeper shelf, she's a multi-published Pacific Northwest romance writer.  The #OutOfUniform series joins her critically acclaimed and fan-favorite LGBTQ  romance #Gaymers, #PortlandHeat and #PerfectHarmony series.
To find out what she's working on next and other fun extras, check out her website: www.annabethalbert.com or connect with Annabeth on Twitter, Facebook, Instagram, and Spotify! Also, be sure to sign up for her newsletter for free ficlets, bonus reads, and contests. The fan group, Annabeth's Angels, on Facebook is also a great place for bonus content and exclusive contests.
Emotionally complex, sexy, and funny stories are her favorites both to read and to write. Annabeth loves finding happy endings for a variety of pairings and is a passionate gay rights supporter.  In between searching out dark heroes to redeem, she works a rewarding day job and wrangles two active children.
Connect with Annabeth: Twitter | Facebook  | Facebook Group | Newsletter | Instagram | Website
Rafflecopter prize and code: Reader's Choice of any Out of Uniform book in paper + surprise swag pack!