Cathy Gillen Thacker's WANTED: TEXAS DADDY
Comments Off

on Cathy Gillen Thacker's WANTED: TEXAS DADDY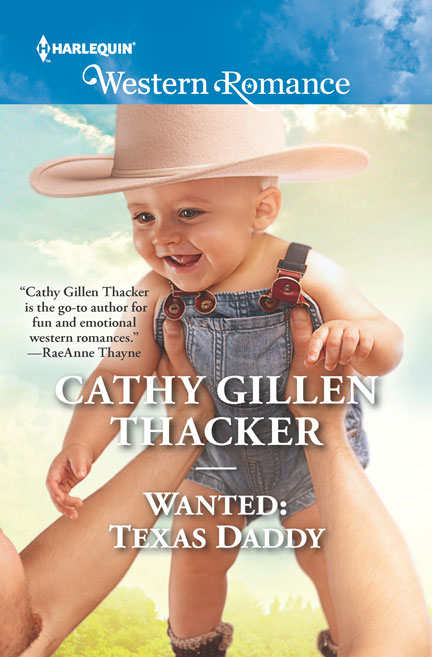 Cathy Gillen Thacker's WANTED: TEXAS DADDY.
Cathy talks about her writing space! …  I write in the study on the first floor of my home. When I have just finished a book, and have cleaned up my office, it looks something like the photo. When I am in the midst of writing a book, which is almost all the time, it's pretty messy. The view from my desk, through the French doors, shows my faithful companion Daisy, asleep on her cushion while simultaneously guarding the front of the house.
---
Q&A with Cathy Gillen Thacker
What was your favorite part about writing WANTED: TEXAS DADDY? 
I loved having a pregnant heroine, and doting daddy-to-be.
What was challenging about writing this book? 
I covered the entire pregnancy, from the first mention of having a child together, to bringing baby home from the hospital.  A lot of ground to cover in 55,000 words!
How would you describe the relationship between Sage and Nick? 
Committed.  They started out as great friends, became lovers and then finally husband and wife.
How did you come up with their names? Do they mean anything specific? 
Nick is a guy's guy, so I wanted him to have a name that was both masculine and accessible.  Sage is a popular girl's name in the southwest—probably because the plant is both hardy and evergreen and beautifully blooming.  Sage really blossoms in response to Nick's love and attention.
When did you first realize that you wanted to be writer? 
I started dreaming up stories when I was eleven-adding details to the story was how I put myself to sleep most nights.  I got serious about putting words to page when my children were toddlers.
If you didn't write, what would you do for work?
Teach.
What else do you love to do besides writing? 
Spend time with family.  Garden, read, listen to music, watch TV and movies to feed my voracious appetite for 'story'.
What is the biggest misconception about your genre? 
That the books are silly, pointless, or easily created.  A great love story stays with the reader long after the last page is read.  Creating a memorable story is a lot of work!
What future projects are you working on? 
I just started a new six book series about the heroes and heroines of fictional Laramie County.
Do you have any advice for new writers? 
Finish the book.  Taking the story from beginning all the way to the end teaches a writer more about craft, than anything else.  Then, while trying to sell the first book, start another, and finish that, too!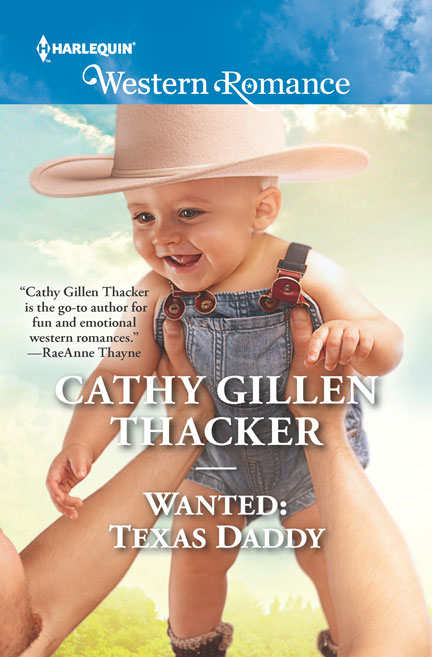 WANTED: TEXAS DADDY
By Cathy Gillen Thacker
June 6, 2017
$5.75 US; 224 pages
ISBN: 978-0-373-75761-9
All small towns have their secrets. No one in Laramie, Texas knows about Sage Lockhart's friends-with-benefits relationship with the handsome cowboy, Nick Monroe. However, Sage wants something more from Nick—something that could change the very nature of their arrangement. She wants to have his baby.
Nick has always wanted to take things with Sage to the next level. Having a child wasn't exactly what he had in mind, but it's an adventure he can't refuse. Of course, neither of them realized just how complicated things could get.
Now, with a baby on the way and all of their careful plans unraveling, Sage and Nick must face the one secret they've been hiding from themselves…and from each other.
CATHY GILLEN THACKER is a full-time wife, mother and author who began writing stories during "nap time" when her children were toddlers. She wrote seven books as she taught herself how to be an author, and her eighth attempt was published in 1982. Since then she has written and published more than 70 novels.