Crystal Coast Christmas by Sierra Brave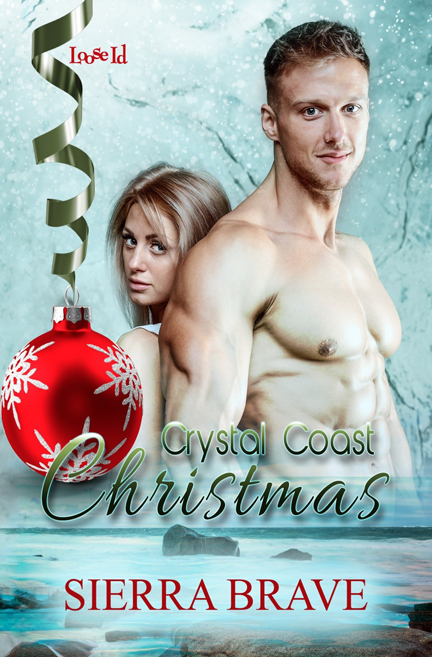 For a limited time, you can enter to win my book plus 14 other bestselling scorching hot erotic romance plus a total of $100 Amazon Gift Cards! Contest ends Dec 23, 2017. #WinTreasureChest
Check out CRYSTAL COAST CHRISTMAS!
---
OTHER BOOKS FOR THE CRYSTAL COAST SERIES
Crystal Coast Craving
Crystal Coast Chemistry (FREE)
After escaping a bad relationship and moving into her aunt's guest quarters, marine biologist Jessica Butler has sworn off love and relationships. Still, she can't resist a night of no-strings passion with hunky soldier, Captain Chase Culpepper. Their evening sizzles, leaving Jessica satisfied but wary. Her ex did a great job of destroying her self-confidence, leaving Jessica reluctant to take the plunge into romance again. While Chase is asleep, Jessica runs.
Chase can't believe he's found his sexual equal in Jessica. When he wakes up alone the next morning, he's determined to make Jessica his, in spite of her reluctance to put her heart on the line.
Jessica's sworn off men for good, but the faster she runs, the more Chase finds to love about her. What will it take for him to win her trust and her love?
BUY LINKS:
For a limited time, you can enter to win my book plus 14 other bestselling scorching hot erotic romance plus a total of $100 Amazon Gift Cards! Contest ends Dec 23, 2017. #WinTreasureChest
Enter the contest by clicking here: https://www.theromancereviews.com/treasure.php
♥
ABOUT SIERRA
Sierra Brave is a southern girl with a love for fantasy fiction and well-written yarns that celebrate the humor in everyday life. Her love of erotic fiction started in her last year of high school when she first read the sensual classic, Fanny Hill. She felt so naughty yet liberated with her copy tucked away in her book bag and hopes her work will have the same delicious effect on her readers.
CONTACT WITH SIERRA