Dandelions on the Road
Comments Off

on Dandelions on the Road
Dandelions on the Road
By Brooke Williams
Release Date: November 5, 2015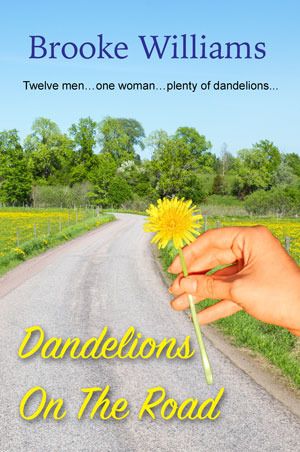 Order HERE
Join the Nov. 5th Release Day Party on Facebook HERE
Enjoy giveaways and fun chats!
Twelve men…one woman…plenty of dandelions. Eva Merida has her life in order. She loves her job at the Furry Friends Rescue League and has a loving, supportive family. But she's still missing that one special person to stand by her side. When she comes in third place on the local TV version of "The Bachelor," entitled Accept this Dandelion, she nearly loses all hope for romance. Fortunately, the TV station decides to do a second season of the dating show…and they name Eva as the Bachelorette! With a plethora of dating mishaps recorded for TV, Eva finds herself falling for several men at once…including the show's host. Will she find love at last or simply embarrass herself in front of the entire city?
Add "Dandelions on the Road" to your Goodreads list HERE
Author Interview:
Please tell us a little bit about your current projects?
"Dandelions on the Road" is not a project I ever thought would come to fruition. I wrote "Accept this Dandelion" and figured that was it, but some of the characters started bugging me for their own story so I expanded "Accept this Dandelion" into a series. "Dandelions on the Road" is book 2, a bachelorette version of a local dating TV show. I also wrote a third book, "After the Final Dandelion." It's a fun series that makes me giggle!
When was the moment that you knew you had to be a writer?
When I was little, I used to cute pictures from magazines and paste them to blank paper, write stories around them and then sell the "newspapers" to my parents. I should have known then! But instead I spent 10 years in radio before I turned back to writing. I started out as a freelance writer and then went back to fiction and haven't been able to stop since.
Describe the "perfect" hero. What about the "perfect" hero for you?
My perfect heroes are the ones who are most flawed. I like a hero that has a lot of clumsiness and is more normal. I prefer to see heroes that could be everyday people. Someone you would be friends with. Perfection isn't really attainable so the perfect hero is someone just like you and me. Someone believable!
If your fairy godmother waved her wand and whisked you away to the location of your choice, which place would you choose, and why?
Australia. I've always wanted to visit there and it's SUCH a long plane ride. Being whisked away by wand would be much easier.
When it comes to food, are you the adventurous type who will try anything once, or do you prefer to stick to tried and true foods and recipes?
Tried and true. When it comes to recipes, I'm not adventurous at all. I like very plain and simple things and repeat as necessary. I'm rather picky when it comes to eating.
What is the one modern convenience that you cannot do without?
Computers/internet. I wouldn't be able to do what I do without them!
What is this romance writer's idea of the "ideal romantic evening"?
Hmm, probably any night without two kids on top of me at all times. 
What is your favorite season? What do you love about it?
Fall. I love the cool breezes and beautiful leaves
What project are you working on next?
I want to put "After the Final Dandelion" out next spring or summer perhaps. And I also wrote a new novel called "The Leftover." I don't know what I'll be doing with that yet!
Any place we can find you in person or on the net this month or next?
Yes, I'll be at several author book signings and crafts shows and more! Keep an eye on my website for details, it's all there!
www.authorbrookewilliams.com
About the Author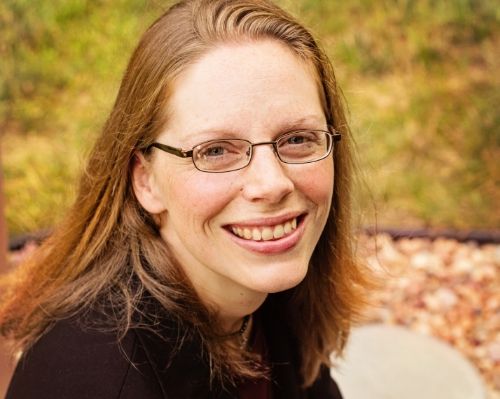 Brooke Williams writes in a sleep-deprived state while her daughters nap. Her romantic comedy is best read in the same state. Brooke has twelve years of radio in her background, both behind the scenes and on the air. She was also a television traffic reporter for a short time despite the fact that she could care less about hair and make-up. Today, Brooke stays at home with her daughters and works as a freelance writer for a variety of companies. When she isn't working for paying clients, she makes things up, which results in books like "Dandelions on the Road."  Brooke is also the author of " Mamarazzi," "Accept this Dandelion," "Wrong Place, Right Time," "Someone Always Loved You," and "Beyond the Bars." She even has children's books on the market, such as "Shower in the Rain" and looks forward to releasing "Baby Sheep Gets a Haircut" in June 2016 with Wee Creek Press. Brooke and her husband Sean have been married since 2002 and have two beautiful daughters, Kaelyn (6) and Sadie (2).
Connect with Brooke:
Note from the Author on the book's inspiration:
I wrote "Accept this Dandelion" in a silly, sleep-deprived mood and thought that was it. But the characters in the book kept coming back to me, begging me to continue the story. Eventually, I listened, turned the tables, put a woman in charge, and created "Dandelions on the Road." I got so much joy from writing it, I'm glad I did! Now I just hope those reading it get even half the pleasure I got from writing it.
???
She has two more completed novels entitled:
After the Final Dandelion
and
The Leftover
Watch her website for details on upcoming releases….