Digging up Bones - Research Fun
By Ciara Gold 
So, what prompts an author to write historicals?  Is it their love of research? Is it a secret desire to live vicariously in the past? Perhaps it's as simple as wanting to connect to their roots.  Regardless, research is one of the key elements in a finely crafted historical romance.
For me, it issn't so much the research that provides a "turn on" but the unearthing of "bones," those little known facts that provide food for thought. Research isn't my favorite cup of tea. I like it, don't mind doing it, but good research is time-consuming and takes away from writing time. My reward for digging up facts is finding tidbits of information that I can work into a scene with effortless prose. I hate reading a story and having the action stop so the author can "enlighten" me with endless facts that while pertinent, really had no bearing on the success of the story. The truly remarkable authors are able to sprinkle these facts into the storyline without interrupting the flow.
I have a new romance coming out in August. I loved working on this book because the possibilities were endless.  On the Silver Edge of Time isn't just a time travel. The book also includes fantasy.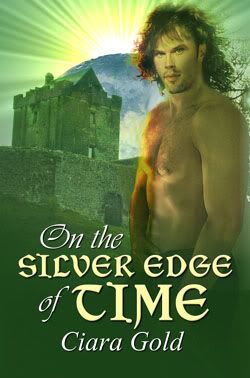 For the premise to work, I had to research a lot about Vikings. Along the way, I discovered fun facts.  For example, I found a reference to toothpaste and how these ancient travelers kept their teeth clean with a mixture of finely ground cuddle fish bones and mint leaves. I leaned that the term "corn" referred to grain in general and did not pertain to the corn we eat in America. Contrary to popular belief, not all funerals involved setting a ship afloat and lighting it afire. In some cases, the Viking was buried in a hole big enough to house his yacht and precious possessions. In my bid to make this the best book I could possibly craft, I read several Viking romances written by others. While doing so helped me get into the right frame of mind, I knew that I couldn't rely on others to provide the world-building facts I desired. Many beginning authors make the mistake of basing their story on the research provided in similar genre books. Bad move. What if that author's research is inaccurate? Or even worse, the use of these facts limits your story to only these facts.
Ciara Gold, author of best selling Celestial Dragon, writes science fiction futuristic and historical western romances for Champagne Books.