Discretion by Karina Halle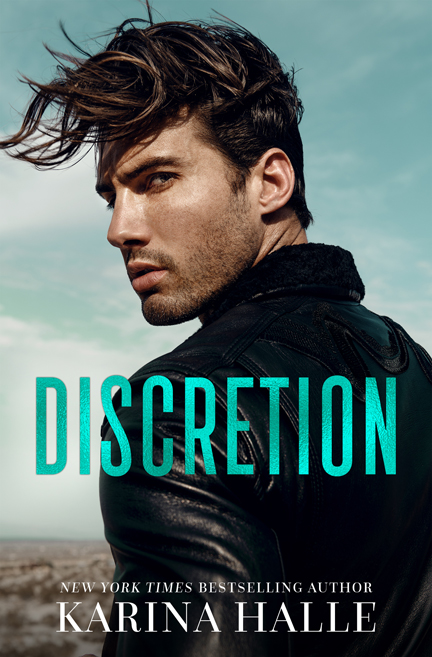 In Discretion by Karina Halle, for Sadie Reynolds, a down-on-her-luck student, the Riviera means dingy hostels and back streets. When a wrong turn puts her in jeopardy, the last thing she expects is to be saved by the most handsome stranger she's ever locked eyes with. When she later wakes up in a luxury suite with a Mediterranean view, she's in the tender care of her rescuer: Olivier Dumont, France's most eligible bachelor, billionaire hotelier, and heir to the Dumont fashion fortune…
---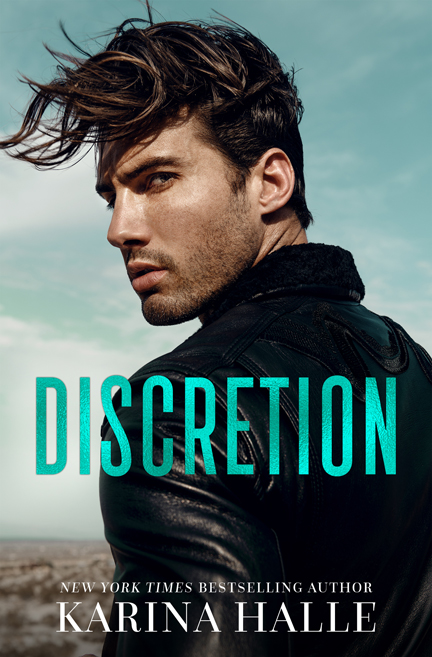 Title: Discretion
Author: Karina Halle
Release Date: August 6, 2019
Publisher: Montlake Romance
The Riviera means indulgence—if you've got money. For Sadie Reynolds, a down-on-her-luck student, the Riviera means dingy hostels and back streets. When a wrong turn puts her in jeopardy, the last thing she expects is to be saved by the most handsome stranger she's ever locked eyes with. When she later wakes up in a luxury suite with a Mediterranean view, she's in the tender care of her rescuer: Olivier Dumont, France's most eligible bachelor, billionaire hotelier, and heir to the Dumont fashion fortune.
Olivier also owns his reputation for scandal. But Sadie is unlike any woman he's ever met. Her humble persona and wild innocence promise real passion. He's promising Sadie something too: anything she wants. From Bordeaux to Cannes to Paris, Sadie's past in America is swept away and replaced with a fantasy too good to be true.
Pulled into Olivier's orbit of wealth, glamour, and excess, Sadie discovers that the Dumont dynasty comes with a legacy of wicked secrets. And Olivier's secrets may be the most damning of all…
Excerpt:
He follows.
He's following me!
Now what do I do?
I can almost feel him at my back, getting closer and closer, the dread around my heart tightening like a vice.
What do I do, what do I do?
I grip the straps around my shoulders, my head held high with false confidence, my eyes darting from side to side, trying to see a way out of this situation. But there's no one else around. Not a soul. I have a better chance of getting to the hostel or at least an open store of some sort before I get to the train station.
I should at least cross the road. If he follows me, then I know to start running. The last thing I want is to start freaking out for no reason and look like an idiot, but that would definitely be a solid sign that You need to run.
I look down the street and see a car turning onto it, the headlights illuminating the dark street just enough. I take a chance and glance down the street, hoping to get a good look at this guy just in case something happens to me.
All I see is a large bald man running toward me with his hands out, and then a glimpse of his wild eyes.
It all happens in a blur.
I cry out and turn to run from him, but just as I'm stepping off the curb, he grabs the back of my pack, yanking me to the side.
My left foot lands at an unnatural angle.
I cry out as sharp pain shoots up from my ankle, jagged bolts of hot lightning that run along my thigh, all the way to my heart, freezing me on the spot, both in terror and in pain.
And yet I'm falling anyway, my shoulder striking the pavement, my skin on fire, as the man tries to get my purse over my head, the cross-body strap digging into my windpipe.
I'm screaming and yelling, but it's coming out garbled, and I'm trying to kick with only one leg, because my other one is exploding with pain. Through my cries and the man's hoarse grunts as he fights for my purse and pack, I hear the screech of brakes—and then suddenly there's another man on the scene.
As I scramble, frantically trying to get away, I see this new man tackle my attacker, bringing his gargantuan frame to the ground, and then I'm free from his grip.
But I can't run; I can barely move. I only scramble so far, my palms and elbows scraping along the rough pavement, before I collapse onto the street in the fetal position, feeling pain run in sharp rivers all throughout my body.
The men continue to tussle—it's like two wild beasts in a fight to the death—and then the new guy is throwing heavy, savage punches at my attacker. I hear the breaking of bone, see the spurting of blood, and I close my eyes, wishing I could wake up from this violent nightmare.
Then everything seems to grow quiet.
When a hand touches my shoulder, my eyes fly open, and I let out a high-pitched cry of pure fear.
"Est-ce que ça va?" the man asks, crouched beside me. "Are you okay?" He switches to English, his accent like velvet.
I shake my head, letting out a whimper as tears rush to my eyes.
"Where does it hurt?" he asks, looking me over. "Can you get up?"
"No," I whisper. I don't want to get up. I don't want to move. I want to lie here, alone, without this stranger by my side, even if he did beat the other guy.
What if my attacker is dead? Those punches were ruthless.
I raise my head to look. With the headlights half illuminating the giant of a man, I can see his chest rise and fall. His face is bloody, but he's stirring slightly. Not dead.
"Did you know that man?" the guy asks me, following my gaze.
"No," I whisper. "I was just walking to the train. I thought he was following me for a few blocks and—" My train! I glance at the guy with wide eyes. "I have to catch my train."
Though I can't make out his face properly in the shadows, I see him frown. "Train?" he repeats incredulously.
"I have to go," I tell him, trying to roll over to push myself up, but my backpack holds me down.
The man moves more into the light, blinking at me in disbelief as he grabs my shoulders to keep me still and then slips the straps off me until I'm free of the backpack. "You're not catching any train," he says. "You're going straight to the hospital."
It takes me a moment to really look at him, and I'm momentarily stunned. Dark mussed-up hair, darker eyes, perfectly groomed facial hair over a wide jaw and dimpled chin. He looks like he could be in his late twenties or early thirties. I must be more messed-up than I thought, because there's no way this guy is real. This might be the most handsome man I've ever seen.
It figures this is how I'd meet him.
Karina Halle, a former travel writer and music journalist, is the New York Times, Wall Street Journal, and USA Today bestselling author of The Pact, A Nordic King, and Sins & Needles, as well as fifty other wild and romantic reads. She, her husband, and their adopted pit bull live in a rain forest on an island off British Columbia, where they operate a B&B that's perfect for writers' retreats. In the winter, you can often find them in California or on their beloved island of Kauai, soaking up as much sun (and getting as much inspiration) as possible. For more information, visit www.authorkarinahalle.com/books.
Social Media Links
Rafflecopter Giveaway