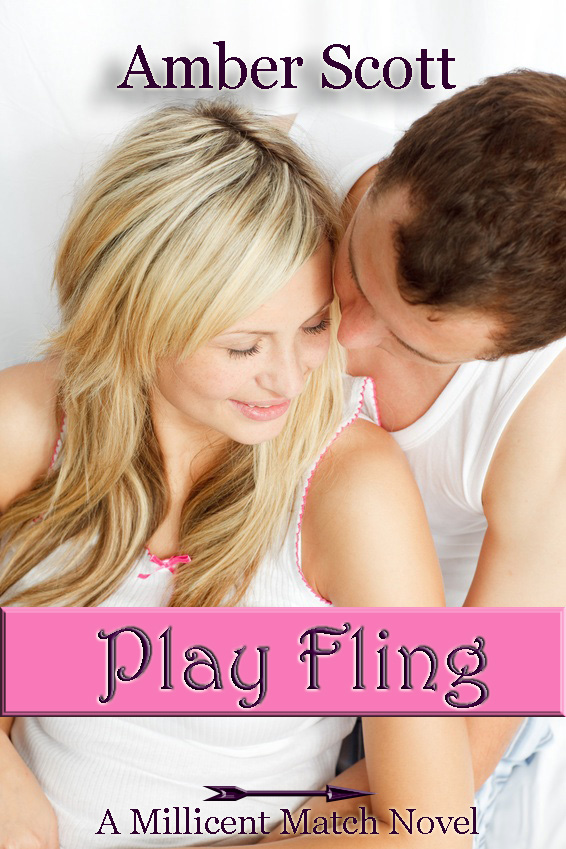 We've all heard how writing contests are a great way to build name recognition and catch the right person's attention.  With the internet's proliferation, authors no longer have to predominantly rely on their local writing group chapter for one. More and more, website communities like BlakeSnyder.com are offering free, reader voted contests we all can enter. For example, December 2010, Editor Unleashed offered the "Why I Write" essay contest open to any writer so long as they joined the forum. Entries had a 750 word limit and here is mine:
For The Marginally Insane
By Amber Scott © 2010
Furiously typing away, I am interrupted by my beaming daughter. "Momma, I poop!"
I look down and, sure enough, my babygirl has lost another battle with the mighty clench.
"I catch it!" (As evidenced by the large, brown lump teetering on her dainty palm.)
At four, my son wanted to be white balloon when he grew up, so he could fly high in the sky. Now he's five and he thinks that's silly. When I was four, I wanted to be a writer. I vividly remember telling my mother as much "Oh?" she'd said. "What will you write, Amber? Books? Poems?"
That pride still courses through me. I would write books, and just as those I read transported me, I would take others to another place and time to live vicariously. But, I rarely actually wrote. For school assignments, I scribbled away. For a few minor contests, I put pen to paper. For a Father's Day gift, I penciled and stapled a little book on baseball, a topic I knew nothing about but thought my dad would love. I winged it.
When I was thirteen my dad died. I finished my first historical romance that year, beginning my lifelong affair with the genre. I wrote in my head and let it stay there.
In college, I excelled in my creative writing courses. Post graduation I contributed to my employer's newsletter. I did not begin writing, though, really and truly writing, until my son was born. He nursed all day long. I had no job outside the home. I learned how to burn bacon. I mastered the quickest vacuum route. I grew a bit isolated and, forced to sit still and be present in my own life, my childhood dream began whispering.
I heard voices. I always had, I realized. Characters I'd thought up here and there during the course of my life had grown tired of sitting around my mental waiting room.
During every nap, I wrote. Terrible, awful passive voiced novels that I couldn't let anyone read. But each time, I got a little better. I changed diapers and cleaned toilets and fell in love with an outcast knight.  I stacked blocks and tended fevers and seduced my ex boyfriend's best friend.
Don't worry. My husband knows all about them. He supports me throughout it all and, (surprise, surprise) did a dance when I finally kissed a girl. I am a happier wife, a more attentive and patient mother, when I am writing. Creating gives me purpose and escape. I better understand the people I love and better tolerate those I don't. The deeper I delve into the human heart through these flawed characters, the clearer I see myself and the world around me.
I write for my dad who never got his baseball book, for my mom who always took my dream seriously. For my son and my daughter who still shout the magic words to open the garage door. I write to control the voices and to face my fears.
"Oh, good girl!" I reply to my cherubic girl. "Let's take it to the toilet and tell it bye-bye." And scrub your little hands and pray for the day we can proclaim, we are potty trained! Hey, she's only two. What else can I do?
Maybe write about it.
***
My entry has been viewed more than eighty times and every new viewing through February counts as a vote. That's more than eighty fellow writers and readers who may remember 'Amber Scott' the next time they see it, who might go to my website, who might purchase one of my books. Putting myself out there, I count as a win. I also win because I joined a forum which is brimming with marketing and writing information for authors. When a girl is trying to make it out here, every little thing helps, don't you think?
In the spirit of contests, I'd like to offer any Romance Junkie fan a free copy of my ebook Play Fling. At Smashwords, please enter coupon code NQ33L. To view as a vote for my entry, please click here. Thank you so much!
:}Amber Scott, author, screenwriter, mom.
Find me on: 1st Turning Point, Smashwords, Facebook, MySpace, Twitter or email me at amberromances@yahoo.com.