Forever Finn by Delta James
Comments Off

on Forever Finn by Delta James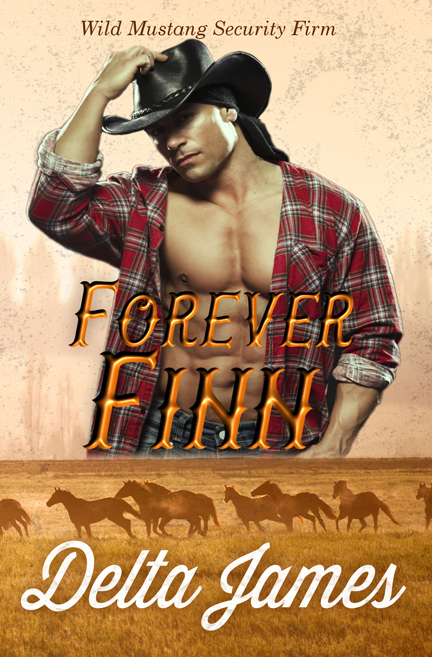 Can Croft save Finn's brother and keep himself from falling for her in the process? Will Finn realize that saving her brother and riding off into the sunset with this demanding ex-SEAL is what she always wanted? Forever Finn is a steamy western romance that will leave you hot and bothered and ultimately satisfy more than just your curiosity as you root for this feisty heroine and her commanding cowboy. Hit the one-click button now to your copy to begin this wild ride.
---
What will Finn do when this bodyguard offers her more than just protection?
Find out in Forever Finn (Wild Mustang Security Firm Book 2)
by Delta James is OUT NOW!
Get it ONLY on Amazon!!
Amazon US → https://www.amazon.com/dp/B07VFNZ1MG/
Amazon UK → https://www.amazon.co.uk/dp/B07VFNZ1MG/
Amazon CA → https://www.amazon.ca/dp/B07VFNZ1MG/
Amazon AU → https://www.amazon.com.au/dp/B07VFNZ1MG/
Or read for #FREE in Kindle Unlimited!!!
BLURB:
The last thing a photo journalist with a secret needs is an ex-Navy SEAL on a mission to find the truth.
When a ransom is demanded for her brother's life, photo journalist Finlay Reid needs a guide to the rendezvous to make the exchange.  What she gets is Wild Mustang Security Firm's Billy Crofton.  Croft is hot, ruthless and dominant.  Finn tries to keep the ex-SEAL at bay, but finds that something in his heated gaze makes her heart skip a beat.
Once a decorated navy SEAL, Croft left the service to become a cowboy before he was hired as a kidnap and ransom specialist for the Wild Mustang Security Firm.  He soon realizes that there is more to this simple tracking assignment than meets the eye … not that he finds anything wrong with what he sees.  When he catches Finn in a blatant lie, Croft thinks nothing of introducing the spirited photographer to the consequence of a trip over-his-knee for a bare bottom spanking.
As Croft and Finn wind their way through the Grand Canyon to the exchange point, things become more heated than the Arizona sun.  Croft never expected Finn to push all his buttons; Finn never thought she'd yield to his demands … or respond so wantonly.
But the truth is even more dangerous than either of them realized…
♥
Forever Finn is the second book in the Wild Mustang Security Firm series. This western erotic romance series is filled with dominant men, feisty women and enough steam to fog up your screen. Make sure to follow Delta James to be notified of the next release.
Sinfully sultry romance – that's the world that International and US best selling author Delta James inhabits and shares with her readers. A world where alpha heroes find true love with feisty heroines. Delta's stories are filled with erotic encounters of romance and discipline. One fan suggested it was best to have a "fan and a glass of water" when reading Delta's stories.
Delta has been a highly successful competitor both in horse shows (Arabians, Appaloosas and Paints) and in the AKC and International Kennel Club with her beloved basset hounds.
Delta is always happy to hear from those who enjoy her work – and even those who don't. She can be reached at deltajames-author@hotmail.com.
Want to be in the know about everything Delta James?