Isley Robson's THE FIRST WORD
Comments Off

on Isley Robson's THE FIRST WORD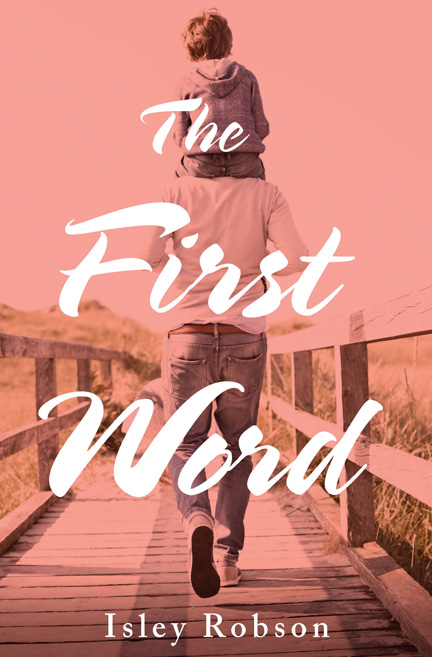 THE FIRST WORD by Isley Robson 
To stay sane, Andie Tilly must keep her mind on her work. Her job as a pediatric occupational therapist is the perfect distraction from the unspeakable tragedy she experienced as a child. But when she meets alternative-energy magnate Rhys Griffiths and his autistic toddler, Will, she quickly realizes her heart will never be the same. Especially when her name becomes Will's first word.
---
Q&A with Isley Robson
I am so glad you could join us here at Romance Junkies. To start, will you please tell us a little bit about your current project?
I'm so happy to be here! My debut novel, THE FIRST WORD, follows the budding relationship of tech CEO Rhys Griffiths and occupational therapist Andie Tilly. Single father Rhys is reeling in the wake of his non-verbal toddler son Will's recent autism spectrum diagnosis. But everything changes when Will says his first word: Andie, the name of the therapist who has been able to reach him in a way even Rhys has not.
Rhys—determined to do whatever it takes to help his son—rushes to offer Andie a live-in gig working intensively with Will. Andie's troubled past makes her wary of taking the unorthodox job (after all, OTs usually bill in 45-minute increments!), but the draw of helping Will is too strong to resist. In rather Jane Eyre fashion, she moves into Rhys's mock-Georgian mansion in the Boston suburbs, where she must try to resist the appeal of her new employer's blue-smoke eyes, his awkward charm, and his devotion to his child.
When was the moment that you knew you had to be a writer?
Writing has always been my thing, but I first knew I wanted to write romance when I discovered romance novels at the local library as a teenager. I became convinced that my favorite English teacher was secretly a romance writer and I longed to emulate her. I entered a few Mills & Boon writing contests (the British imprint of Harlequin, because I'm Australian) in my late teens and early 20's (and even won a prize), but I went into academia and forgot about it for many years. Then, one day, I looked up and realized a lot of time had gone by and I'd better do it for real. I also write for my day job, so sometimes it's tough to write at night, but I'm trying to fit it all in!
Who gave you the one piece of writing advice that sticks with you to this day?
I'm a perfectionist with more than a touch of OCD, so for me the advice that resonates the most is something a work colleague always says to me: "The perfect is the enemy of the good," which is translated from the words of the French philosopher Voltaire. I am definitely my own worst critic. I tend to censor and second-guess myself mercilessly, and to inhibit a first draft from flowing onto the page, due to sheer terror. Obviously, that's something I need to get over. In the end, it's better to have something on the page than a perfect mirage still in your own head. Like Nora Roberts says, "You can't edit a blank page."
Describe the "perfect" hero. What about the "perfect" hero for you?
I'm not one for the wealthy alpha billionaire who checks every box all the way down the line. I get put off when heroes are cocky or hyper-masculine. For me, flaws and quirks make a hero so much more interesting, and if he is angsty and tormented, even better. The kinds of book boyfriends I like are self-deprecating, funny, and a little bit broken (but with an inner core of strength). They are gorgeous, yes—but I like them more off-beat than granite-jawed. And they have to have a lot going on behind the eyes.
My hero, Rhys, in THE FIRST WORD, is rather idealized, I admit. He's disarmingly good-looking and he's successful, but his success is driven by the same Asperger's traits that trip him up in other areas of his life. He has trouble reading people and is regarded as a bit eccentric in the business world (he often takes meetings barefoot, and has sensory sensitivities that sometimes dictate his wardrobe choices). When we meet him, he's struggling with his son's autism diagnosis and he's prepared to be open with Andie about that struggle.
What are some of your favorite pastimes? Do you have any hobbies or collections?
With a husband, two kids, a day job, two puppies, and writing as my other job, I don't have a lot of extra time, but reading is about as important to me as breathing. I love to read across a range of genres, but I'm always curious to see how others in romance are advancing the genre. I also love to devour great stories on the screen, so I get easily sucked into shows like Game of Thrones (and I was a huge fan of Breaking Bad). I love to spend time with my family doing just about anything. I'm not much of a collector, but if I collect anything (other than books) I guess it's weird dogs. I like my animals about as quirky as I like my heroes, so my dogs (Hector and Agamemnon) are strange, hairless, pink-and-brown spotted creatures (Chinese Cresteds) who look like Dr. Seuss characters.
What has been your biggest adventure to date?
I've had quite a few adventures, but the one that has defined the course of my life more than anything was leaving Australia (Sydney) to go to grad school in the US. I'd never set foot on US soil before and I wasn't intending to stay long-term, but I met and fell in love with my husband here and the rest is history. I can't regret the eventual outcome but I do miss Australia and my family terribly. 
How do you describe yourself? How would your family and friends describe you?
Wow, what a question! The first word that comes to mind is "tired" or "in need of coffee/wine (whichever applies at the time)." My daughter says "kind and loving" (Awww!) My best friend says "funny and loyal to a fault."
What project are you working on next?
I'm working on the second book in the Visionaries series, which tells the story of Noah Oquist, Rhys's SVP of Engineering at Zephyrus Energy. Noah returns to his hometown in Vermont to deal with some family crises and to try to jumpstart his flagging relationship with his long-distance fiancée, only to be dumped.
It turns out his fiancée is acting on the guidance of psychologist and advice columnist Cassandra Drummond, who has returned to town with something of a cult following. Cass and Noah shared what she'd thought was an inviolable bond back when Noah was a painfully shy kid and she moved to Temperance as a refugee from her elite Manhattan girls' school, where she was bullied mercilessly for her Tourette's-induced tics. But Noah sold her out and she's never been able to forgive him.
When their connection sparks back to life, reawakening memories of idyllic days and stargazing nights, Noah realizes he might just be fighting for the wrong woman. If only he can get Cass to see things his way.
Thanks so much for having me at Romance Junkies! It's been a lot of fun.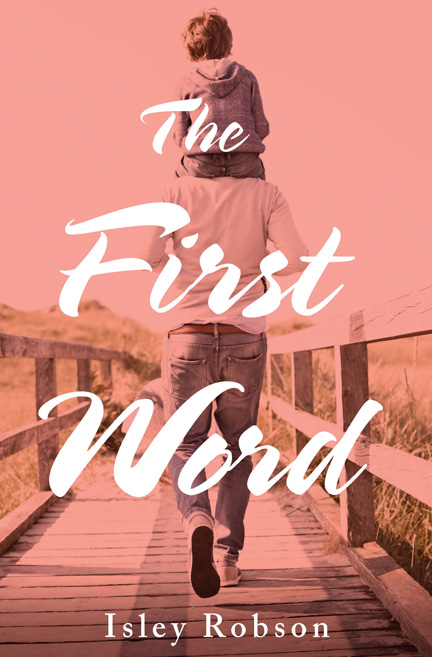 Title: The First Word
Author: Isley Robson 
Release Date: June 1, 2017
Genre: Contemporary Romance
Publisher: Montlake Romance
Summary
To stay sane, Andie Tilly must keep her mind on her work. Her job as a pediatric occupational therapist is the perfect distraction from the unspeakable tragedy she experienced as a child. But when she meets alternative-energy magnate Rhys Griffiths and his autistic toddler, Will, she quickly realizes her heart will never be the same. Especially when her name becomes Will's first word.
After accepting a position as a live-in therapist for Will, Andie steels herself against the appeal of the disconcertingly attractive—and attracted—Rhys. But their chemistry can no longer be denied, and their heated affair seems destined for happily ever after. A destiny Andie's terrified to embrace.
When Andie's guilt, Rhys's awkwardness, and the abrupt appearance of an erratic ex threaten to dismantle their delicately blooming relationship, they must decide if love is worth the challenge. Can Andie and Rhys find their way back to each other? Or will the demons of the past simply prove too strong?
About the Author
Isley Robson is a word lover who, when not reading, spends her time writing about colorful characters and the people who love them. After earning a degree from the University of Technology Sydney, she moved to the Boston area to continue her studies and eventually took a job in corporate communications. Through it all, she continued writing and has now won a variety of romantic-fiction awards, including the Orange Rose 2015, the Fire and Ice 2015, the Catherine 2014, the Laurie 2014, and Show Me the Spark 2013. Her debut novel, The First Word, is book one in The Visionaries series.
Robson lives in New England with her writer husband, two children, and two dogs. For more information, visit her at www.isleyrobson.com or on Twitter @isleyrobson.
Giveaway