Nancy Lee Badger's Heaven-Sent Warrior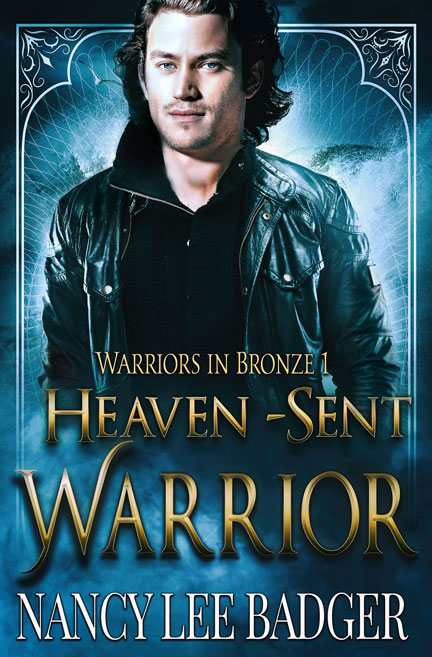 In Heaven-Sent Warrior by Nancy Lee Badger, Henrí Chevalier's last memory, before stumbling naked into a museum's moonlit garden, was Auguste Rodin and his dusty Paris studio in 1886. To escape his broken heart, Henrí volunteered to sleep inside a statue until needed. Expecting to die, he discovers he must learn to use the unexpected powers Heaven has given him. Without them he will fail his mission against otherworldly creatures, such as demons and faeries…
---
Snowy New Hampshire proved too much for my husband and me so we moved to a warmer climate to be near my family. My sisters raved about the newly opened wing of the NC Museum of Art in Raleigh. Bronze statues by the French sculptor, Auguste Rodin, were everywhere! The lily pads in the reflecting pool gave me an idea…what if demons escaped Hell through that pool? What if my character slept inside a statue and awakened to fight them? My 24th book, Heaven-sent Warrior, is a full-length paranormal romance set in present-day North Carolina. Creating a French hero might strike my readers as odd since I am known for Scottish characters or shape-shifting Scottish dragons. This character screamed to be brought to life, and a French hero made sense. Have no fear…my heroine is of Scottish descent and is actually half Fae. I am working on the second book in my Warriors in Bronze series for Soul Mate Publishing. Heaven-sent Highlander will also be released later this year.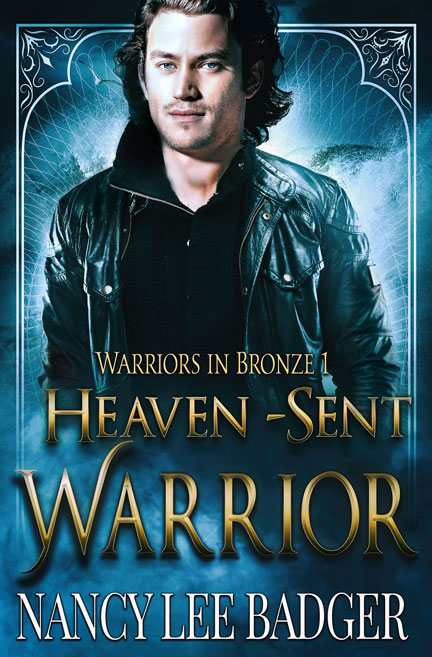 Heaven-sent Warrior by Nancy Lee Badger
Henrí Chevalier's last memory, before stumbling naked into a museum's moonlit garden, was Auguste Rodin and his dusty Paris studio in 1886. To escape his broken heart, Henrí volunteered to sleep inside a statue until needed. Expecting to die, he discovers he must learn to use the unexpected powers Heaven has given him. Without them he will fail his mission against otherworldly creatures, such as demons and faeries. 
Kenzie Mackintosh, a dedicated art museum's curator, spies a naked man hiding among bronze statues. A quick glance ignites desire within her, but she is too tied-up in work to act on it. Unaware of her fae heritage, their relationship heats up as he disrupts her job. While Henrí tries to process modern buildings, cars, and a broken elevator, a demon attacks and forces Henrí and Kenzie to enlist the aid of her powerful fae relatives. When the demon possesses the body of her ex-lover and threatens to kill him, then use her to take over the world, Henrí and Kenzie must learn to trust each other, even if Kenzie's death might be the only answer to the world's salvation.
Excerpt
Henrí opened her door. Kenzie accepted his offered arm, like some knight from a medieval romance novel. If she believed his life story, he grew up in a different time, when women wore long gowns and men fought for the freedom to whisk them to their castles.
She laughed.
He'd told her he grew up on his uncle's farm, so she assumed he wasn't a wealthy man. He had shared the fact that he'd labored on the farm, ran away to war, then worked for . . .
"Rodin? Did you say you actually worked for Auguste Rodin, the famous sculptor?" 
He nodded and stared at her with a hungry look in his eyes. She shivered, removed her hand from his arm, and ran her hands up and down her own arms for warmth.
"Are you cold? Let me warm you, mon ange."
"I'm okay. We have a few miles to go. We should keep driving. Please?" Before he could wrap his arms around her, she returned to her seat. A cold breeze snuck inside her open window. Normally, she loved the crash of waves and the whistle of an evening breeze. Other sounds echoed left and right. A sudden image of Sam rose. A craving to be safe inside Sam's beach house stirred her to turn her gaze back to Henrí, who had resumed his seat.
She wanted nothing more than to get warm, clean, and settled in a fluffy bed at Sam's. When Henrí grew still, she knew he had read her mind while she thought of Sam.
He sat very close, and his shadowy gaze was on her face. She ought to explain, or he wouldn't continue their trip.
"Sam is family. That's all." He settled her wayward hand in his, giving her a moment of peace. She bent her head to the side, to allow him better access.
"I nearly lost you once again, ma chérie. As you ran through the dark forest, my heart was in my throat. Give me this, please?"
Her hands found his face in the dark, and she dragged his mouth to hers. His moan reverberated against her lips, and his tongue swept out, delving inside her mouth. The salty tang of the sea enveloped her, washing away the putrid odor that had surrounded Warren.
Nancy Lee Badger grew up in Huntington on New York's Long Island. After attending Plymouth State, in the White Mountains of New Hampshire, she earned a Bachelor of Science degree in Art Education and met and married her college sweetheart. They raised two handsome sons in New Hampshire, where Nancy scoured the countryside for rusty old milk cans. She cleaned them and painted them as beautiful porch or living room decorations. She also created lap quilts to keep her family and friends warm during bitter cold winters. When the children had left the nest, and shoveling show became a chore, she retired from her satisfying job as a 9-1-1 Emergency Medical Dispatcher and moved with her husband
to North Carolina, where she writes full-time.
Nancy is a member of Romance Writers of America, Heart of Carolina Romance Writers, Fantasy-Futuristic & Paranormal Romance Writers, and the Triangle Association of Freelancers. She loves to travel and attend Scottish Highland Games and is never far from her laptop. She finds story ideas in the most unusual places. Connect with Nancy here:
Website  | Twitter  |  Facebook  |  Amazon Author Page  |  Blog