Q&A with Leddy Harper
Comments Off

on Q&A with Leddy Harper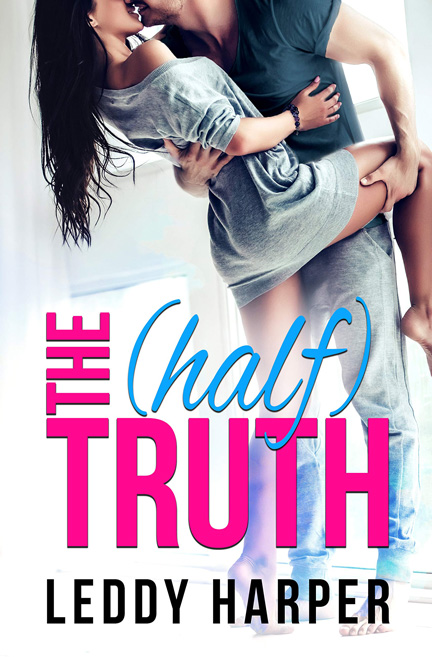 An interview with Leddy Harper, author of The (Half) Truth…
In The (Half) Truth, Tatum Alexander is so close to realizing her dream of becoming a sous chef she can taste it, but working at her ex-fiancé's restaurant with his new girlfriend was never in her career plan. To save face and prove she's moved on, Tatum cooks up a lie that she's in a relationship with her best friend's superhot cousin. There's just one problem: Jason only recently moved to town, and he has no idea they're already "dating."
---
Q&A with Author Leddy Harper
I am so glad you could join us here at Romance Junkies. To start, will you please tell us a little bit about your current project? 
The (Half) Truth is a romantic comedy about a socially awkward woman who finds herself in a bit of a predicament at work, so she tells a little white lie to save face with her co-workers. It's easy to make up a boyfriend to look like you've moved on from an ex (who happens to be your boss)…it's not so easy when that lie walks into the room.
When was the moment that you knew you had to be a writer? 
When I was younger, I had a hard time focusing in school, always had "movies" playing in my head. One day, I got out a spiral notebook and just started writing. I realized it freed up some space in my head so that I could pay attention in school while also allowing me a creative outlet for my thoughts. That was over twenty years ago, and I've never stopped.
Who gave you the one piece of writing advice that sticks with you to this day? 
I've had a lot of advice over the years, but I can't recall where a lot it came from. I think the one thing that sticks with me the most is that I shouldn't worry about the current trend, because there's a risk the trend will have moved on by the time my book gets published.
Describe the "perfect" hero. What about the "perfect" hero for you? 
In my opinion, the perfect hero is someone who protects his woman against the world, at all costs. As a woman, nothing feels better than feeling safe and protected—even if I could protect myself. He doesn't have to be a rough and tough guy…just as long as he instinctually defends those he loves no matter what.
What are some of your favorite pastimes? Do you have any hobbies or collections? 
I love to sketch faces (like from a picture). I've never taken any classes, so I'm not skilled with shading or using charcoal or paints of any kind, but I've always enjoyed getting out my sketchpad and a graphite pencil and getting lost in the details of an expression.
What has been your biggest adventure to date? 
Motherhood. Most frustrating, most exciting, most educational, most challenging, but more importantly, it's the most rewarding adventure I've ever been on…and the best part is, it's not one that'll ever end.
How do you describe yourself? How would your family and friends describe you? 
I'd say I can be shy, quiet, reserved, anxious, and observant when in an unfamiliar crowd—like a fly on the wall. But once I feel comfortable, I'd say I'm more outgoing and relaxed—the one who'll laugh all night. My friends would describe me as quirky, kind-hearted, crazy, funny, trustworthy, and reliable (I only know this because I just asked a few haha!).
What project are you working on next? 
Tatum's best friend, Kelsey, gets her story told in The (Secret) Baby, and it's EPIC!
---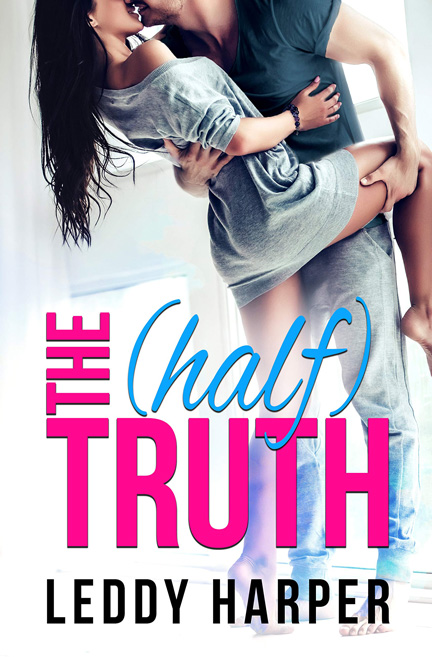 Title: The (Half) Truth
Author: Leddy Harper
Release Date: February 19, 2019
Publisher: Montlake Romance
Summary
Tatum Alexander is so close to realizing her dream of becoming a sous chef she can taste it, but working at her ex-fiancé's restaurant with his new girlfriend was never in her career plan. To save face and prove she's moved on, Tatum cooks up a lie that she's in a relationship with her best friend's superhot cousin. There's just one problem: Jason only recently moved to town, and he has no idea they're already "dating."
Jason's a recovering ladies' man who shouldn't be on the menu, but that doesn't mean he's immune to Tatum's quirky charm. Giving her lie a kernel of truth, they decide some no-strings-attached fun between the sheets can't hurt. But as Tatum's forced to keep making up stories to cover her original fib, she has a hard time separating what's real and what's fake—including her feelings for Jason.
With too many tales spun, Tatum can only watch in horror as her collection of yarns begins to unravel, leaving everyone she cares about feeling betrayed. After so many lies, will it be too late to set the record straight? And more importantly, will she be able to convince Jason there's truth in their love?
Author Biography:  Leddy Harper had to use her imagination often as a child: she grew up the only girl in a family full of boys. At fourteen, she decided to use that imagination to write her first book, and she never stopped. She often calls writing her therapy, using it to deal with issues through the eyes of her characters.
Harper is now a mother of three girls, making her husband the only man in a house full of females. She published her first book to encourage her children to go after whatever they want, to inspire them to love what they do and do it well, and to teach them what it means to overcome their fears. You can learn more about Harper at www.leddyharper.com or find her on Facebook at www.facebook.com/Leddy.Harper.
Social Media Links
Rafflecopter Giveaway