Rebecca Brooks' ABOVE ALL--Follow Your Dreams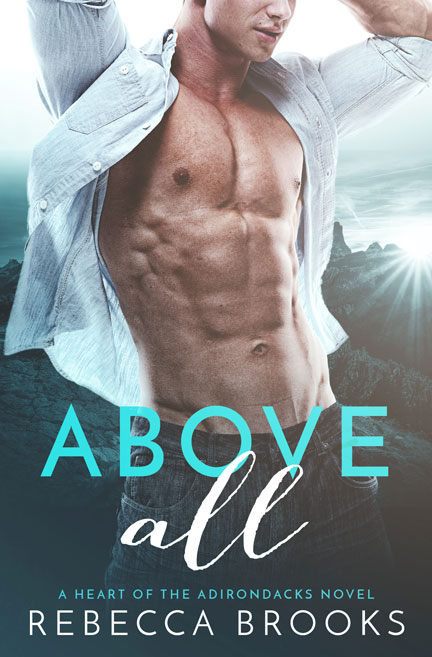 In Rebecca Brooks' ABOVE ALL, reeling from a sudden breakup, Casey Webb leaves Brooklyn, drives north, and settles in a sleepy mountain town in upstate New York. She's convinced she's happy being alone—until she reads the acknowledgments in her ex-boyfriend's hit debut novel, thanking his new girlfriend "above all." Good thing Ben Mailer is in town. The hot, young Brooklyn-bound chef offers the perfect distraction. Soon the backwoods are heating up… 
---
We hear it so often, it's become a cliché: Follow your dreams. Listen to your heart.
That's all well and good, but how are you supposed to know what those dreams are, let alone where they're leading? And how does anyone know what their heart is trying to say when it's not like it comes out and says it? When I try to listen to my gut, it usually just tells me I'm hungry.
When I started writing Above All, I wanted to think about how hard it can be to follow our dreams. Sometimes there's external pressure from friends, family, or society at large to follow a certain path. Often we put that pressure on ourselves (I know I do!). The journey to achieve our goals can be hard and scary, and it's a risk to even try.
But a lot of times, I think the real challenge is first just to figure out what the heck we want to begin with.
In Above All, thirty-four year old Casey Webb quits her PhD program in Art History and leaves New York City after a no good, very bad breakup. She moves to a small town in the Adirondack Mountains called Bonnet, where she lives by a lake and helps run a campground. It's not what she'd expected from her life—and her mother certainly isn't too happy about her move. But she's happy. At one point she'd wanted to be an artist, but now she's content to paint for herself. She's had to make a lot of big changes in her life, and she thinks that now she's finally settled in to her routine. Only when Ben Mailer walks into her life does she realize that her art, her quiet life—all of that can change. If she wants it to.
Ben is eight years younger than Casey and also going through some big transitions. He's about to graduate from culinary school and go into fine dining in NYC—his father's wish—when he spends a weekend with friends at her campground. Meeting Casey impacts Ben's journey as much as he affects hers. Once he admits to her than his real dream is to open a cafe, can he really pursue the path his dad has laid out for him?
Ben and Casey's journey to happily ever after is about their relationship together, obviously. But it's also about their relationships with themselves, as they figure out what they really want and how to live their lives on THEIR terms, not somebody else's. It's about seeing that HEA as encompassing the many facets of a person's life—sex, love, family, friends, career, location, hobbies, you name it. And it's about how love can boost us up and make us our best and bravest selves—so that a relationship becomes something that helps us find and fulfill our dreams, not limit them. Maybe that's a fantasy! But I think it's one worth striving for.
I hope you love Casey and Ben's journey together, and I hope these fun, passionate, creative, and generous characters inspire you as they've inspired me! I didn't quit my PhD program like Casey or leave NYC on a whim, but I like to think that writing about her was a way to tell myself to go for it, be bold, write romance, and follow my heart.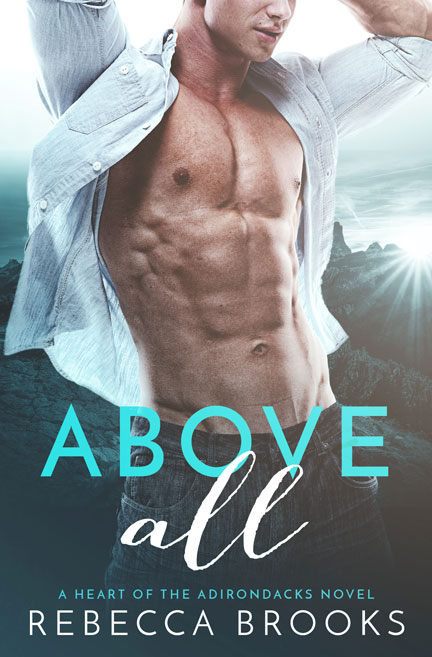 Reeling from a sudden breakup, Casey Webb leaves Brooklyn, drives north, and settles in a sleepy mountain town in upstate New York. She's convinced she's happy being alone—until she reads the acknowledgments in her ex-boyfriend's hit debut novel, thanking his new girlfriend "above all."
Good thing Ben Mailer is in town. The hot, young Brooklyn-bound chef offers the perfect distraction. Soon the backwoods are heating up… But as their fling turns into more, the demands of Ben's family and budding career make moving to her idyllic town impossible.
Now Casey must decide what she can't live without—her life in the mountains, or the man she wants to be hers above all.
Buy Links: