RJ Review of BLINDSIGHT by Sarah Raplee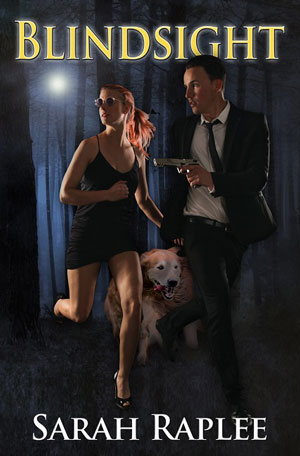 Check out our review of Sarah Raplee's debut novel, BLINDSIGHT, a psychic romantic suspense novel. Jo gives it 4 Hearts!
---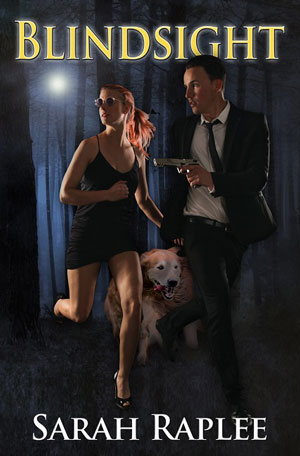 AUTHOR Sarah Raplee
RELEASE DATE February 14, 2017
PUBLISHER Windtree Press
ISBN/ASIN 9781944973452
OUR RATING : ♥♥♥♥
REVIEWED BY Jo
BLINDSIGHT is the author's debut novel and the first book in her PSYCHIC AGENTS SERIES.  I look forward to reading more books in this series which is in the genre of romantic suspense, something I don't read enough of.
BLINDSIGHT had a lot of action and adventure with FBI Agents that are part of a Psychic Agents Division.  There were other characters who use their psychic abilities, or Talents as they are called, for evil or to manipulate the talents of others.  Hector is an FBI agent who has been undercover for three years in a drug cartel that the FBI is trying to take down. There is plenty of evil, not only with drugs, but kidnappings and injuries too.  The psychic abilities of those involved were varied and far reaching and it was good vs. evil over and over again.  The descriptions of the talents were sometimes difficult to follow but those involved with the powers understood what others were talking about.  Meli, a blind singer performing at the drug lord's wedding, gets involved with Hector because he's trying to save her life or is there more?  Her dog, Freddie, also has powers that are understood by others.  When time begins to run out to find those kidnapped by the drug king and his hound, who will survive and come out on top?
There are family and friends, animals, the forest, caves, fights, weapons, secrets kept and others revealed, as well as fear, anger, hurt, tears, mysteries solved, laughter, happiness, revelations, loving and love. There is the hope for the survival of the good guys and what they're after and the demise of the bad guys.  There is one surprise after another along with heart stopping moments There is some closure and a happily ever after or two in the offing. There are enough loose ends and hints to lead us into another book in the series and I look forward to reading it.
I will be looking for other books by this author and not only in the PSYCHIC AGENTS SERIES she is currently writing.