Sharon Kendrick's THE SHEIKH'S BOUGHT WIFE
Comments Off

on Sharon Kendrick's THE SHEIKH'S BOUGHT WIFE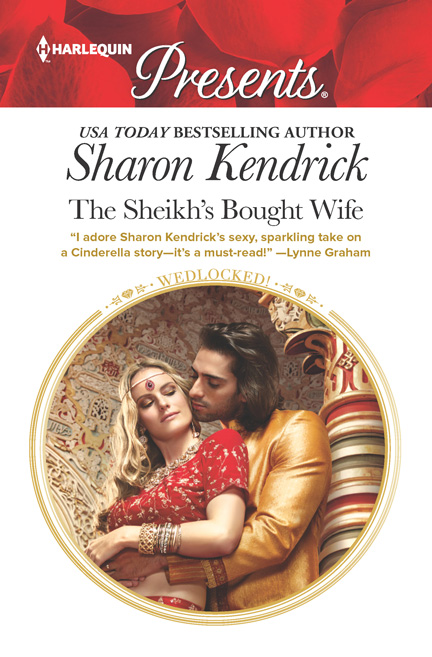 From Sharon Kendrick, "to accompany THE SHEIKH'S BOUGHT WIFE, I would sink my teeth into a Baklava – the sweet and decadent pastry made from filo pastry, which is sprinkled with nuts & drenched in honey. It's possibly the most delicious desert I can imagine and it echoes the rich and exotic subject matter of my story. Because it's notoriously tricky to make, I would buy it from the nearest delicatessen – and then make myself a pot of strong, dark coffee to drink with it!"
---
To be honest, I rarely think in terms of music for my characters – because that kind of pins them down to someone else's image, rather than my own. At a push, I would choose "Lara's Theme" from the film Dr Zhivago (because it is one of the most stirring, sweeping and romantic pieces of all time). I'd also choose the band America's "A Horse With No Name" because it always makes me dream of deserts! And lastly, I'd go for Robin Thicke's provocative "Blurred Lines" – which is very saucy and erotic – just like my dashing Sheikh hero, Zayed.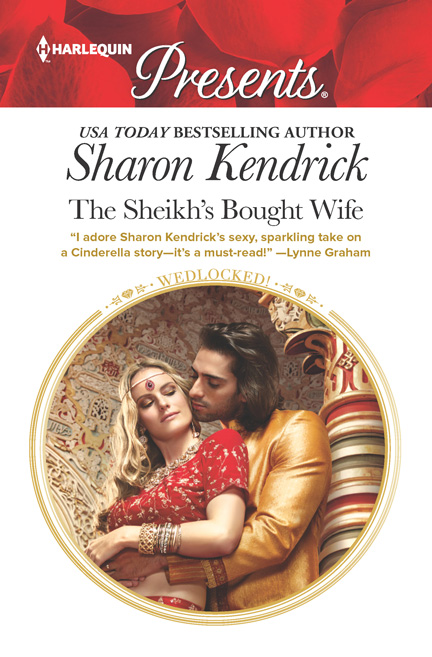 THE SHEIKH'S BOUGHT WIFE
By Sharon Kendrick
April 18, 2017
$5.25 U.S.; 224 pages
ISBN-978-0-373-060610
Marry a sheikh in return for a hefty financial reward? Jane Smith, a shy researcher, normally would have laughed in Zayed Al Zawba's handsome face. Except it's only for six months and the money will rescue her sister, who's caught up in debt.
Sheikh Zayed will do anything to inherit Kafalah's neighboring oil-rich lands. Even if he has to wed plain Jane, though he'll never long to consummate a marriage with her. But Zayed never imagined that Jane's frumpy clothes were hiding such delicious curves, or that her quick mind and untouched beauty would tease and tempt him beyond his wildest imagination.
♥
SHARON KENDRICK began telling stories at the age of 11 and never stopped. She enjoys writing fast-paced, feel-good romances, as well as music, books, cooking and eating. She lives in England with her two children.