Sienna Snow--Rule Breaker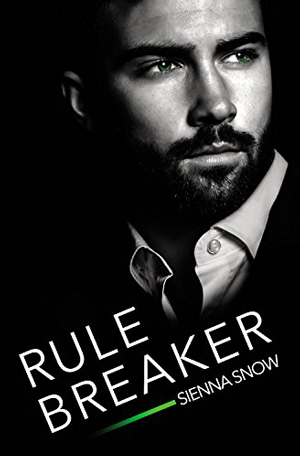 When people find out I'm an erotic romance author, the first thing they ask is if I've done the things I write about in my books. My answer depends on my audience, but I usually say they were inspired by real life events. 😉
One thing I always convey is that my books are more than the erotic scenes. They are stories of strong, smart, and successful women who come from diverse backgrounds and engage in an alternative lifestyle.
---
I grew up in a culture where there were strict rules for men and women. Men provided for their families and women stayed home with their children. In the early nineties, when I left for college five-hundred miles from home, it was a big scandal in the Indian community. It was unheard of for a Gujarati girl to attend a university without living at home, let alone one in a different state than her parents.
I was fortunate that my mother fought for me to achieve my dreams. Something she wasn't given the option to pursue during her youth. Her push to change the standard mindset of our community not only benefited other female family members of my generation but also girls of my daughter's generation.  When you read RULE BREAKER, my debut novel that came out this week, the character most like my mother is Aunt Elena.
Female empowerment is one of the main reasons I wanted to write books where the heroine is smart, well educated, and in a position of power. Women in any field have to work hard to succeed and sometimes harder than their male counterparts.
In my books, the heroine has the same, if not more, wealth and power than the sexy hero. This allows the central focus to remain on the love story between the couple and not on the socio-economic difference between the pair.  I believe this allows me to tell a more potent story. But don't take my word for it; check out RULE BREAKER for yourself.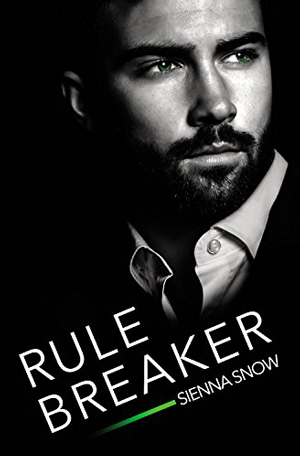 She controls a technology empire. He controls her.
At just twenty-eight years old, Arya Rey has become queen of the tech world. While she is highly respected as a philanthropist and fearless businesswoman, no one would suspect that beneath her controlled exterior simmers a private passion. A desire never spoken of in Boston's elite social circles. A need for submission, for satisfaction, for the kind of exquisite pleasure that can only be provided by one man . . . her billionaire ex-lover Maxwell Dane.
It's been five years since Max and Arya last met. Five years that they've longed for the feel of each other's skin. Max always takes what he wants, and he wants Arya back. But it's more than the memory of her broken heart that makes her resist. During their time apart, Arya has collected secrets of her own. She can give Max her body, but can she give him the truth?
About Author:
Sienna Snow's love of reading started at a very young age with Beezus and Ramona. By the time she entered high school, a girlfriend introduced her to Bertrice Small and Jude Deveraux, and an avid romance reader was born.
She writes sexy romance, some with a lot of heat and spice and others with a bit of fantasy. Her characters represent strong women of different cultures and backgrounds, who seek love through unique circumstances.
When she is not writing, traveling, or reading, she spends her time with her husband and two children.
♥
Find out more about the author at www.SiennaSnow.com, or connect with her on Facebook, Twitter, Instagram, Pinterest, and Goodreads.
Facebook: https://www.facebook.com/authorsiennasnow/
Twitter: https://twitter.com/sienna_snow
Pinterest: https://www.pinterest.com/BySiennaSnow/  
Instagram: https://www.instagram.com/bysiennasnow/ 
Goodreads: https://www.goodreads.com/author/show/15076071.Sienna_Snow?from_search=true