Sierra Brave's REAL COWBOYS LOVE CATS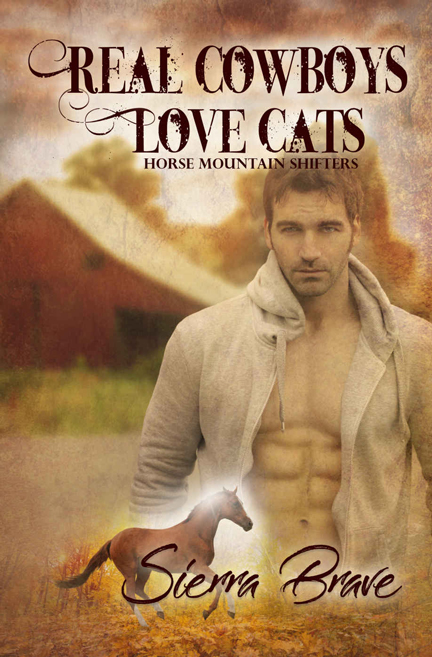 Sierra Brave's new book, Real Cowboys Love Cats, is a smoking hot, BBW + cowboy/shifter romance. Although the book is the second installment in the Horse Mountain Shifters series, it's a standalone with a HEA and absolutely no cheating.
---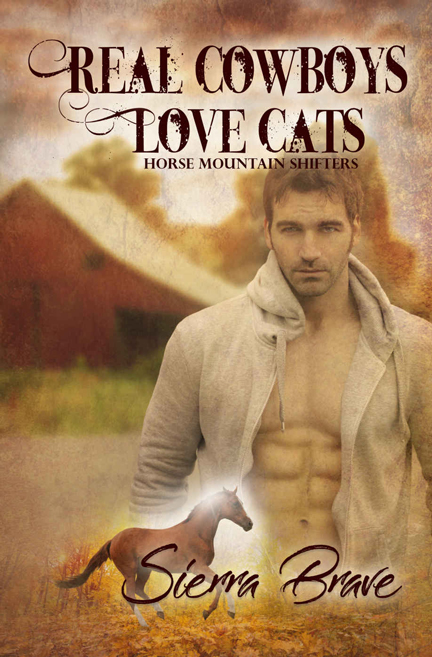 Blurb: Having grown up isolated from other shifters, Abram's not completely comfortable in his own skin. Nevertheless, after the death of his beloved human mother, he relocated to Horse Mountain to reconnect with his father's side of the family. Love was the furthermost thing from his mind until he met Maddie.
When Maddie meets Abram, she's smitten but doesn't see much of a future. A man, who doesn't like cats, should be a deal breaker for a mountain lion shifter like her. Yet every time he's near, her body goes crazy. Could he possibly be her fated mate?
***
Short Excerpt: Absently, he fiddled with the hem of his shirt. Wow. She's super cute. She had porcelain skin and a short, button nose that accented her high cheekbones and heart-shaped face. Stop staring. You're here on official business not to flirt with hot babes. His silent, self-scolding did nothing to deter his pounding heart; he couldn't take his eyes off her.
She lifted a meowing meat-bag from her lap, bringing his count to three, before placing the orange tabby on the floor. How can someone so good-looking have so many disreputable pets? As she stood, he eyed her full figure with interest. The tiny bounce in her step as she walked over made her large breasts jiggle beneath the snug tee shirt she was wearing. She stopped in front of him and presented her hand. "Pleased to meet you. I'm Maddie."
Buy a copy of Real Cowboys Love Cats for only .99 or read for free with Kindle Unlimited.
Sierra Brave is a multi-published author of blush-inducing, racy romance. She writes across genres, dabbling in a little bit of everything, including ménage and BDSM.  Her love of erotic fiction started in her last year of high school when she first read the sensual classic, Fanny Hill. She felt so naughty yet liberated with her copy tucked away in her book bag and hopes her work will have the same delicious effect on her readers.
Stalk Sierra!
Freebie Alert: