Susan Stoker's CLAIMING SARAH
Comments Off

on Susan Stoker's CLAIMING SARAH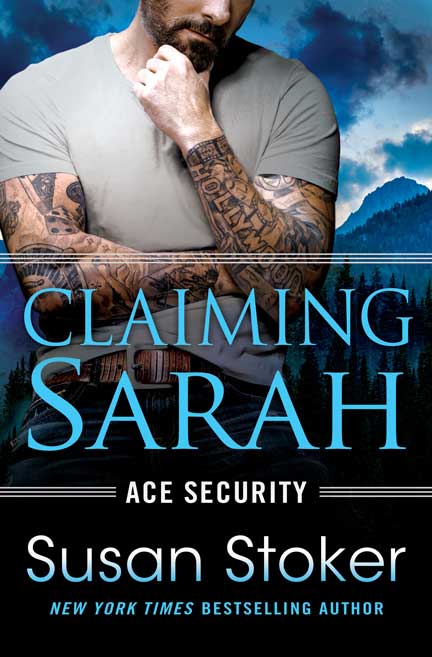 In Susan Stoker's CLAIMING SARAH, Sarah Butler isn't flattered. She's angry and unnerved. She's been getting intimate gifts from a man she barely knows. Nothing threatening yet, but there's just a weird vibe she can't ignore. Her recourse is Ace Security. Their solution: self-defense lessons at Rock Hard Gym with a personal, hands-on instructor. One look at the bearded, tattooed, green-eyed alpha is enough to take Sarah's breath away…
---
Character Interview: Cole from Susan Stoker's CLAIMING SARAH
1) Greetings, Cole. We are all rather surprise you are with us today at Romance Junkies considering how busy you are. Tell us what you have been up to lately?
What haven't I been up to? Rock Hard Gym takes up a ton of my time, but I love being there. Always have, always will.
2) Running your own business must be time consuming. Is that why you haven't been dating recently?
Yes and no. I mean, it is time consuming, but if I met a woman I really liked, I'd make time for her without question. I haven't been dating much because I just haven't found the woman I wanted to spend the rest of my life with. And at my age, not that I'm all that old, but still, I don't want to just have sex with a woman and move on anymore. That might've been fun a few years ago, but ever since my best friend, Felicity, and all of the Ace Security brothers have settled down, it's made me realize that's what I want too.
3) Tell us a bit about Sarah. We heard that you didn't exactly make a great first impression on her.
That's a bit of an understatement. I was a jerk. She overheard me telling Carrie, one of my employees, to make up a reason why I couldn't meet with her even though we had a scheduled meeting. I realized immediately what had happened and made it up to her, but it was a close thing. I wouldn't have blamed her if she turned her back on me and just left.
4) Your nickname for her is "angel". What about Sarah made you choose that moniker?
Because it just fits. She's the nicest person I've ever met. Even when I was a jerk to her, she was still nice to me. She had every right to tell me off and yet she gave me a second chance. She's like that with everyone. It's scary as hell for me because one of these days she's gonna be nice to the wrong person, but I wouldn't change her for anything.
5) We *may* have been eavesdropping on a convo you had with Sarah when you told her that just being around her makes you better. We definitely want to hear more about this!
I don't mind that you overheard that, because it's true. I tell everyone that all the time. Just being around her makes me a better person because I want to be the kind of man she can be proud of. The kind of man she wants to be with. And in order to be that man for her, I can't go around beating the crap out of all the annoying people I meet on a daily basis. Her goodness is contagious and there are times when I want to keep it all to myself. Lock her in our house and never let her go.
6) Gut check time—is Sarah the woman for you? If so, what sealed the deal?
Absolutely, yes. I'm not sure it was one thing, it's everything about her. She makes me happy. She makes me look forward to getting up in the morning simply because I get to see and talk to her. She's the first person I want to talk to when something good happens and when I get to hold her in my arms and fall asleep, I know how lucky I am. And the crazy thing is…she loves me right back. If that's not a fu…er…freaking miracle, I don't know what is.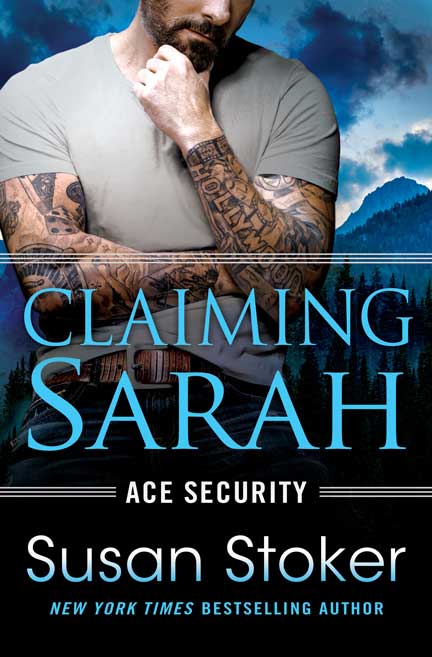 Title: Claiming Sarah
Author: Susan Stoker
Release Date: September 10, 2019
Publisher: Montlake
Sarah Butler isn't flattered. She's angry and unnerved. She's been getting intimate gifts from a man she barely knows. Nothing threatening yet, but there's just a weird vibe she can't ignore. Her recourse is Ace Security. Their solution: self-defense lessons at Rock Hard Gym with a personal, hands-on instructor. One look at the bearded, tattooed, green-eyed alpha is enough to take Sarah's breath away.
Cole Johnson is definitely the man for the job. He's eager to train her. Eager to get closer. And when it comes to Sarah's instincts, Cole knows she's not imagining things. He's also not imagining the intense attraction between them—and his desire to protect her is growing. But so are Sarah's fears, the worst of which come true when she disappears.
Enlisting the help of Ace Security, Cole will stop at nothing to find the love of his life . . . before she vanishes forever.
Buy Link: https://amzn.to/2NPoUTv
Susan Stoker is the New York Times, USA Today, and Wall Street Journal bestselling author of Claiming Felicity, Claiming Bailey, Claiming Grace, and Claiming Alexis in the Ace Security series. A lover of alpha heroes, Susan is also the author of the Badge of Honor: Texas Heroes, SEAL of Protection, and Delta Force Heroes series. Married to a retired Army noncommissioned officer, Stoker has lived all over the country—from Missouri and California to Colorado and Texas—and currently lives under the big skies of Tennessee. She is a true believer in happily ever after and enjoys writing novels in which romance turns to love. To learn more about the author and her work, visit her at www.stokeraces.com.
Social Media Links